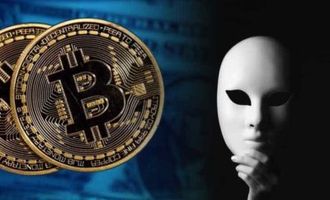 MultiChain hack 'getting worse', company failing to provide support

Daniela Kirova
Last updated 12th Apr 2022
Users accuse Multichain of not providing them with clear information about the ongoing issues
Protocol asked users to eliminate approvals for a number of tokens over risk due to security flaw
After a vulnerability in the cross-chain bridge surfaced a few days ago, hackers have continued to exploit it. So far, about $3 million in cryptocurrency has been stolen, Coindesk reported, citing a document published by the online publication Vice.
Multichain is currently the ninth-largest DeFi protocol and one of the most popular cross-chain bridges. According to DeFi Llama, the protocol currently handles $8.15 billion worth of assets across 14 different blockchains.
Vice reporter Lorenzo Franceschi-Bicchierai tweeted:
The hack against Multichain users keeps getting worse.
Multichain not providing clear information
A number of Multichain users have taken to social media to complain about how the company is responding to the hack. These include Multichain's Telegram channel. Users accuse Multichain of not providing them with clear information about the ongoing issues and lack of adequate support. Paradoxically, screenshots from a Medium post show that users' funds are both safe and unsafe at the same time.
Saga began earlier this week
Issues started earlier this week when the protocol asked users to eliminate approvals for a number of tokens, warning that they would face risk due to a security flaw. The tokens were OMT, WBNB, WETH, PERI, MATIC, and AVAX. On Tuesday, the protocol tweeted that cybercriminals had siphoned about $1.4 million in wrapped ether from users.
The flaw was first identified by decentralized finance security company Dedaub. Multichain claimed they had fixed it.
[intent-component type="table" variant="crypto-brokers" limit="1"]
Later that day, PeckShield identified the wallet address, where the hackers had deposited the stolen funds. Coindesk reported that this address held 455 ether.
PeckShield stood up for Multichain, telling CoinDesk there isn't much the protocol can undertake as it's up to the users to remove the approvals. Multichain added a link to a social media post with instructions on how to remove the approvals.
Multichain has $8.8B in TVL
In December 2021, Multichain raised $60 million in a seed funding round led by Binance Labs. At the time, the protocol's total value locked was about $8.8 billion. They announced they would use the money to grow their ecosystem and expand their team.
Binance Smart Chain (BSC) will promote Multichain as a long-term bridge for developers. Investors such as Three Arrows Capital, Sequoia China, DeFiance Capital, IDG Capital, Circle Ventures, Primitive Ventures, Magic Ventures, HashKey, Tron Foundation, and Hypersphere Ventures also took part in the seed funding round.
Daniela Kirova
Daniela is a writer at Bankless Times, covering the latest news on the cryptocurrency market and blockchain industry. She has over 15 years of experience as a writer, having ghostwritten for several online publications in the financial sector.