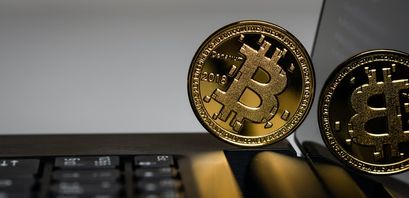 Expert: Bitcoin bear market could become bull market in wake of conflict

Daniela Kirova
Last updated 29th Jun 2022
Digital currencies could become the only feasible option for the most affected by new economic sanctions
Bitcoin is still a highly speculative instrument in 2022; this might not change anytime soon
In these tough times, uncertainty is in the air both for traditional and crypto markets. Bankless Times provides a prediction for the impact of the macroeconomic and geopolitical situation on Bitcoin against the backdrop of the Russia-Ukraine conflict and rising global inflation based on two exclusive interviews.
Daniele Casamassima, Chief Executive Officer of Pure Markets:
The current geopolitical tension between Russia and Ukraine has escalated even further. Although the conflict was expected to escalate and it was just a matter of time, the market is unprepared for the ongoing situation, stirring a slump in the prices of Bitcoin and altcoins.
This uncertainty in the crypto market is further hindered by the fact that there is now a close correlation between financial markets and global crypto markets. The digital currencies, although badly affected at the moment, in the long run could become the only feasible option for those people that are the most affected by new economic sanctions. Therefore, the bear market could turn into a bull market.
Kevin Mudd, Chief Executive Officer of D-CORE:
As unfortunate as it might seem for a currency that promises to be a hedge against the traditional system, Bitcoin is still heavily correlated to traditional markets. This correlation might only increase with financial institutions adopting it, which is why we shouldn't be surprised to see its price dropping at a time of great economic uncertainty.
Ultimately, Bitcoin is still a highly speculative instrument in 2022, which might not change any time soon. There are many significant use cases and advancements in blockchain technology and cryptocurrency, but these alternatives still currently rely on positive macroeconomic trends.
About Pure Markets
Pure Market Asset Management is part of Donau Capital Investment GmbH, which was founded in 1997 and is a leading independent portfolio management company. Pure Market Asset Management serves retail investors and institutional clients.
Its main mission is to design a performance measurement system adapted to its unique management, identify the various risks and apply effective control strategies to mitigate it.
About D-CORE
D-CORE provides industry-leading blockchain research services. Their distributed research approach leverages accomplished talent from around the world to produce reports for the institutional market.
D-CORE's blockchain market intelligence services are geared to produce unbiased assessments of recent developments and to reveal the future unicorns of the sector.
D-CORE's tailored blockchain project audits perform the necessary due diligence to help platform operators make the right decisions.
The dynamics of the blockchain industry require companies to move quickly and adapt constantly. D-CORE's targeted business reports improve decision-making processes by identifying strengths, weaknesses and bottlenecks, the state of the competition, as well as promising opportunities for action.
Daniela Kirova
Daniela is a writer at Bankless Times, covering the latest news on the cryptocurrency market and blockchain industry. She has over 15 years of experience as a writer, having ghostwritten for several online publications in the financial sector.