AVAX is soaring today, gained 15%: Best places to buy AVAX

Daniela Kirova
Last updated 24th Jun 2022
AVAX is riding the coattails of a crypto rally across the board
It aims to unseat Ethereum as the most popular blockchain for smart contracts
AVAX, the native token of Avalanche, is soaring after it emerged they launched a few new products today. In addition, it's riding the coattails of a crypto rally across the board.
If you want to know what AVAX is, if it's worth investing in, and the top places to buy AVAX now, you've come to the right place.
Top places to buy AVAX now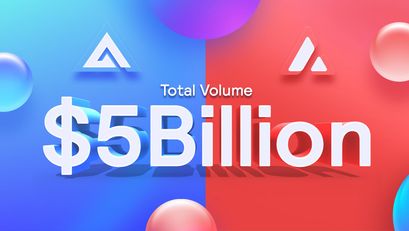 eToro
eToro is one of the world's leading multi-asset trading platforms offering some of the lowest commission and fee rates in the industry. It's social copy trading features make it a great choice for those getting started.
What is AVAX?
Avalanche is a layer one blockchain that functions as a platform for decentralized applications and custom blockchain networks. It is one of Ethereum's rivals, aiming to unseat Ethereum as the most popular blockchain for smart contracts.
It aims to do so by having a higher transaction output of up to 6,500 transactions per second while not compromising scalability.
This is made possible by Avalanche's unique architecture. The Avalanche network consists of three individual blockchains: the X-Chain, C-Chain and P-Chain.
Each chain has a distinct purpose, which is radically different from the approach Bitcoin and Ethereum use, namely having all nodes validate all transactions. Avalanche blockchains even use different consensus mechanisms based on their use cases.
AVAX price prediction
Wallet Investor is positive on the price of AVAX. They forecast a long-term increase. 1 AVAX will trade for $536 in March 2027. A 5-year investment will generate revenue of around +523%. A $100 investment made now could be up to $623 in 2027.
Should I buy AVAX today?
Nothing can substitute doing your own research. Any investment decision you make should be based on your market expertise, your attitude to risk, and the features and spread of your portfolio. Also consider how you would feel about losing money.
Daniela Kirova
Daniela is a writer at Bankless Times, covering the latest news on the cryptocurrency market and blockchain industry. She has over 15 years of experience as a writer, having ghostwritten for several online publications in the financial sector.