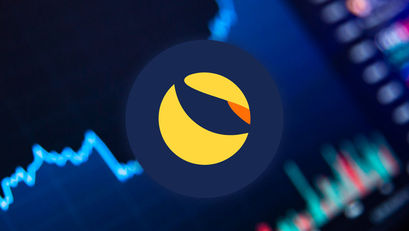 You can now buy LUNA, which added over a quarter to its value: here's where

Daniela Kirova
Last updated 29th Jun 2022
Terra's native token LUNA is surging on news of an FTX listing
It has gained 26% in 24 h and more than 80% over the past 7 days
Terra's native token LUNA is surging on news of an FTX listing, which is due to take place today. It has gained 26% in 24 h and more than 80% over the past 7 days.
If you are attracted to unique features and want to learn how and where to buy LUNA, this guide is for you.
Top places to buy LUNA now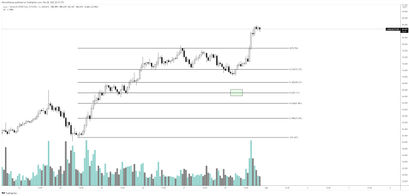 Apart from FTX, we suggest eToro because it's one of the world's leading multi-asset trading platforms, an exchange and wallet all-in-one with some of the lowest fees in the industry.
It's also beginner-friendly, and has more payment methods available to users than any other available service.
Here are the steps to take:
Send your ETH to a compatible wallet like Trust Wallet or MetaMask. You'll need to create your wallet, grab your address, and send your coins there.
Connect your wallet to the Uniswap DEX. Head to Uniswap, and 'connect' your wallet to it. You can now swap your ETH for LUNA.
What is LUNA?
LUNA is the native token of Terra, a blockchain protocol that uses fiat-pegged stablecoins to power price-stable global payments systems. It bills itself as combining the price stability and wide adoption of fiat currencies with the censorship-resistance of Bitcoin.
Against the background of global conflict, investors have found Terra a haven of stability. LUNA is used to stabilize the price of the protocol's stablecoins. Terra seeks to set itself apart through fiat-pegged stablecoins.
It keeps its one-to-one peg through an algorithm that automatically adjusts stablecoin supply based on its demand. It does so by incentivizing LUNA holders to swap LUNA and stablecoins at profitable exchange rates to either expand or contract the stablecoin supply to match demand.
LUNA price prediction
CoinCodex is bearish on LUNA. They expect its price to drop by -12.31% to $82.21 as soon as March 6. The current sentiment is Bullish while the Fear & Greed Index is showing Neutral. Terra recorded 20/30 (67%) green days with 15.10% price volatility over the last month.
Should I buy LUNA today?
Considering how hard it is to come up with an accurate cryptocurrency prediction, you should never take any decisions affecting your finances before an in-depth market analysis. Don't invest more than you can afford to lose.
Daniela Kirova
Daniela is a writer at Bankless Times, covering the latest news on the cryptocurrency market and blockchain industry. She has over 15 years of experience as a writer, having ghostwritten for several online publications in the financial sector.