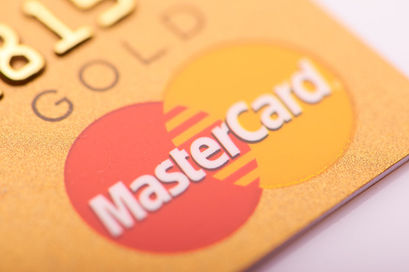 PayPal, Mastercard, Visa discontinue Russian transactions

Daniela Kirova
Last updated 29th Jun 2022
Mastercard will stop supporting cards issued by Russian banks
Most crypto exchanges remain hesitant to block Russian residents
SpaceX's Starlink is not blocking Russian media
Visa, Mastercard and PayPal are all suspending operations in Russia, the companies announced on Saturday, citing the country's ongoing invasion of Ukraine. The news was reported by CoinDesk. It will take Visa several days to discontinue transactions in Russia, according to a press statement.
Mastercard ends support for Russian bank-issued cards
Earlier, Mastercard said it would stop providing network services in Russia, which invaded Ukraine at the end of February. Apart from blocking some Russian financial institutions, Mastercard will stop supporting credit cards and debit cards issued by Russian banks. The payment giant intends to block transactions from cards used "at Russian merchants or ATMs."
Visa's statement by VP of global communications Andy Gerlt read:
Once complete, all transactions initiated with Visa cards issued in Russia will no longer work outside the country and any Visa cards issued by financial institutions outside of Russia will no longer work within the Russian Federation.
In the press release, Visa Inc. Chairman and CEO Al Kelly added:
Visa was compelled to act following Russia's unprovoked invasion of Ukraine, and the unacceptable events that we have witnessed. We regret the impact this will have on our valued colleagues, and on the clients, partners, merchants and cardholders we serve in Russia. This war and the ongoing threat to peace and stability demand we respond in line with our values.
PayPal is also shutting down operations. Ukrainian Deputy Prime Minister Mykhailo Fedorov tweeted a letter sent by PayPal CEO Dan Schulman on Saturday. Spokespeople for PayPal reportedly told Reuters that account balances would be handled according to applicable laws.
Crypto exchanges also consider service suspension
So far, most crypto exchanges remain hesitant to block Russian residents unilaterally despite being approached by Ukrainian officials and legislators elsewhere to this end. Ukraine asked Coinbase, Binance, Bybit, Gate.io, Huobi, KuCoin, Whitebit and Ukraine-based Kuna to suspend Russian users. Kraken CEO Jesse Powell said his company would only block Russians if legally compelled to do so.
Free speech absolutism
In related news, Elon Musk tweeted that SpaceX's Starlink would not block Russian media, saying he "hated to be a free speech absolutist". According to him, some governments (not Ukraine) have asked him to. He recently deployed satellites to Ukraine after local media encountered a communication lapse.
Russian central bank denies suspension
According to Bank of Russia, Visa and Mastercard will continue to work in the country:
Operations on them are processed within the country in the National Payment Card System, and sanctions do not affect them. Customer funds on accounts linked to such cards are fully preserved and available.
Daniela Kirova
Daniela is a writer at Bankless Times, covering the latest news on the cryptocurrency market and blockchain industry. She has over 15 years of experience as a writer, having ghostwritten for several online publications in the financial sector.