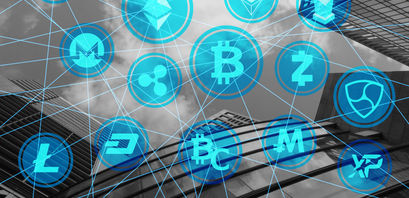 Quant price prediction as QNT bounces back

Crispus Nyaga
Last updated 11th Aug 2022
Quant price jumped sharply on Monday even as other coins retreated.
Quant is a blockchain project that provides solutions to companies and central banks.
The Quant price defied gravity as most cryptocurrency prices nosedived. QNT, its native token, is trading at $115, which is slightly above the intraday low of $106. The price is down by about 75% from its highest level on record, bringing its total market cap to about $1.57 billion.
What is Quant in crypto?
Quant is a blockchain platform that uses the Decentralized Ledger Technology (DLT) to connect multiple blockchain networks regardless of their specific platform. Its main solution is known as the Overledger Enterprise platform, which is created with enterprises in mind.
Companies can use the technology to connect to other blockchains and do other solutions. For example, central banks and other fintech firms can use the platform to launch their multi DLT stablecoins from fiat funds. Companies can also use its end-to-end DLT Access technology to connect multiple areas of their operations like supply chains and payment platforms.
Quant offers additional solutions like allowing companies to accept cryptocurrency payments. It also offers overledger for Ethereum, Ripple, Bitcoin, Corda, Oracle, and Hyperledger Fabric. Recently, the network announce that its Overledger 2.2.1 had introduced its platform for Polygon, the biggest layer 2 networks.
Quant is powered by a native token known as QNT, which has multiple uses in its ecosystem. For example, developers and companies using the network use the coin to buy licenses to use the platform. These funds are paid to Quant's treasury and used to acquire QNT tokens.
It is unclear why Quant price jumped on Monday even as other cryptocurrency prices nosedived. Bitcoin has crashed to about $38,000 while the total market cap of all cryptocurrencies dropped to $1.76 billion.
Quant price prediction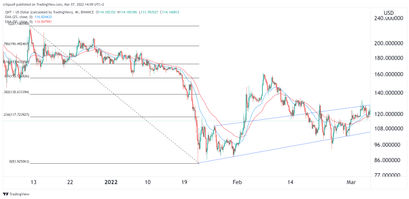 The four-hour chart shows that the QNT price rose sharply on Monday. It is trading at $114, which is above the lower side of the ascending channel shown in blue. It also moved slightly below the 25-period and 50-period moving averages.
A closer look at the chart shows that the coin has formed a head and shoulders pattern. In price action analysis, the pattern is usually a bearish sign. It is also slightly below the 23.6% Fibonacci retracement level.
Therefore, there is a likelihood that the Quant price will soon retreat. If this happens, the next key support level to watch will be at $100.

Crispus Nyaga
Crispus is a financial analyst with over 9 years in the industry. He covers cryptocurrencies, forex, equities, and commodities for some of the leading brands. He is also a passionate trader who operates his family account. Crispus lives in Nairobi with his wife and son.