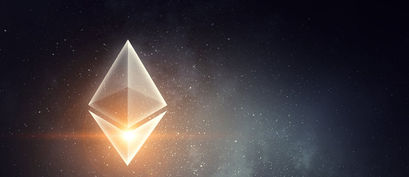 Ethereum price prediction as global hyperinflation fears remain

Crispus Nyaga
Ethereum price retreated sharply on Thursday morning.
Investors are waiting for the latest American inflation data.
Ethereum price erased the gains made on Wednesday as the excitement about Joe Biden's order on cryptocurrencies waned. ETH is trading at $2,600, which is about 6% below its highest level this week. Other coins like Bitcoin and Solana have also retreated while their total market cap has fallen to about $1.8 trillion.
Hyperinflation fears
Ethereum is a leading blockchain project that plays an irreplaceable role in the decentralized industry. For example, it is the most common platform used by decentralized finance (DeFi) developers. Also, it is widely used by those building metaverse and non-fungible token (NFT) projects.
Ethereum price tends to be highly correlated with that of other coins like Bitcoin. As such, its price tends to be rise when BTC rises and vice versa. This explains why it jumped sharply on Wednesday this week.
The coin rose after Joe Biden announced the highly-waited cryptocurrency regulation framework. He asked key agencies to assess the industry and come up with recommendations that will help guide the industry.
American policymakers have been battling how to ensure that cryptocurrencies like Bitcoin and Ethereum don't contravene the mainstream financial system. For example, now that many Russian oligarchs have been sanctioned by banks, they worry that they will turn to digital currencies. Besides, most cryptocurrency brokers and exchanges are offering their solutions to Russians.
The next key catalyst that will move Ethereum price will be the upcoming American consumer inflation data that will come out on Thursday. Analysts expect the data to show that the headline consumer price index jumped to 7.9% in February. Some believe that it surged to over 8%.
Sadly, with the invasion of Ukraine, the prices of most items have jumped. Crude oil has moved above $100 a barrel while nickel and natural gas has moved to an all-time high. Other commodities like wheat and copper have surged, leading to fears of hyperinflation.
Ethereum price prediction
The four-hour chart shows that the Ethereum price bounced back on Wednesday but it struggled moving higher. It has now moved to the lowest level since Tuesday this week. Along the way, it has fallen below the 25-day and 50-day moving averages.
Ethereum remains below the descending trendline shown in blue. But a closer look shows that it has formed an inverted head and shoulders pattern.
Therefore, there is a likelihood that the coin will bounce back in the coming weeks because the inverted head and shoulders pattern is usually a bullish sign. If this happens, the next key resistance to watch will be at $3,000.
If you want to buy cryptocurrencies, check out our guides below:

Crispus Nyaga
Crispus is a financial analyst with over 9 years in the industry. He covers cryptocurrencies, forex, equities, and commodities for some of the leading brands. He is also a passionate trader who operates his family account. Crispus lives in Nairobi with his wife and son.