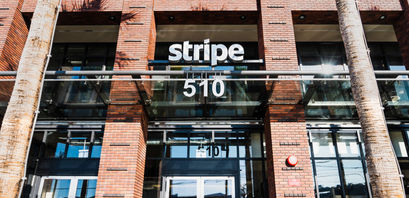 Stripe announces support for cryptocurrencies and NFTs

Jinia Shawdagor
Last updated 23rd Sep 2022
The crypto services are currently available in the US, the UK, and the EU.
Stripe claims it has already inked deals with FTX, FTX.US, Nifty Gateway, and two other firms.
The firm has also launched an NFT collection, Cube Thingies, on Nifty Gateway.
Financial services company Stripe has rolled out a suite of crypto services, which allows businesses to use its platform to pay for crypto and non-fungible tokens (NFTs). The company's co-founder, John Collison, announced this development yesterday via Twitter.
His tweet read,
Stripe now supports crypto businesses: exchanges, on-ramps, wallets, and NFT marketplaces. Not just pay-ins but payouts, KYC and identity verification, fraud prevention, and lots more.
Stripe currently limits crypto services to businesses in the US, the UK, and the European Union (EU). Enterprises that use these services will be able to accept fiat payments through Visa and Mastercard cards, Apple Pay, and Google Pay, among other popular payment methods.
With these services, the firm plans to offer crypto companies, whether established or starting up, access to the global financial infrastructure. On its crypto page, Stripe claims its services will let businesses process payments for fiat through a system with fraud prevention and authorization optimization built-in.
To enable web3 services, the firm disclosed that it has already partnered with FTX, NFT.US, Nifty Gateway, Just Mining, Blockchain.com.
Notably, this is not Stripe's first time getting involved with crypto. The firm offered users an option to pay in Bitcoin (BTC) before terminating the service in 2018. The company's return to the web3 ecosystem comes after a report unveiled it was hiring a team to develop web3 payment services in October 2021.
Stripe launches NFT project
Stripe's NFT services for marketplaces will be available in the US, the UK, EU, and Japan. In the US, the company will support NFT payments for primary and secondary sales. However, the latter will be subject to review. As for the UK and EU, Stripe will facilitate NFT sales of primary sellers that are corporate entities and marketplaces that only support primary sales from the prior.
In Japan, the company will enable both primary and secondary NFT sales. However, secondary sales are limited to corporates or sole proprietors.
As part of the announcement, Stripe also disclosed that it had dropped an NFT collection dubbed Cube Thingies, which comprises a series of parallelepipeds. The collection is listed on Nifty Gateway and features three editions.
Cube Thingy 1 comprises 77 items and has a floor price of $484.84. Cube Thingy 2 features 51 NFTs and has a floor price of $900.69. On the other hand, Cube Thingy 3 has 46 parallelepipeds, and the floor price is $1,500.00. Stripe plans to donate the proceeds from these NFT sales to Watsi, a healthcare non-profit.
Jinia Shawdagor
Jinia is a fintech writer based in Sweden. With years of experience, she has written about cryptocurrency and blockchain for renowned publications such as Cointelegraph, Bitcoinist, Invezz, etc. She loves gardening, traveling, and extracting joy and happiness from the little things in life.