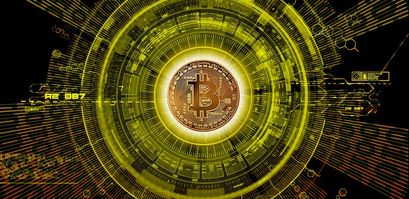 Biggest crypto ATM operator in the world deploys 7,000th ATM

Daniela Kirova
Last updated 29th Jun 2022
Bitcoin Depot's impressive advent all over the world reflects the rising popularity of cryptocurrency
Bitcoin Depot enables users to buy Bitcoin and Ethereum as well as to buy Litecoin with credit card instantly
Bitcoin Depot, the biggest cryptocurrency ATM operator in the world, announced they have set up their 7,000th Bitcoin ATM, breaking world records. It was recently deployed in North America, Bankless Times learned from a press release.
Proof of digital assets' rising popularity
Bitcoin Depot's impressive advent all over the world reflects the rising popularity of cryptocurrency. Bitcoin Depot is a stable and reliable ATM provider, who offers users access to a trusted network with convenient, secure, reliable, and fast digital asset transactions.
Brandon Mintz, president and CEO of Bitcoin Depot commented:
It's no doubt the crypto market has captured mainstream interest, and the demand from consumers and retail industry giants continues to grow. This gives us a greater opportunity to expose Bitcoin Depot ATMs to individuals seeking convenient access to alternative financial services and cryptocurrency.
The best place to work
Bitcoin Depot's success and growth have been exemplified through prominent partnerships and recognition. They consistently rank as one of the best places to work in the world by a lot of different publications.
What's more, the world's biggest crypto ATM service has been on the Inc. 5000 list for the past two years.
The secret to its impressive growth is giving highly talented people a place to give their creativity free rein, feeling satisfied in their work and achieving the best they're capable of.
Exclusive partnership with Circle K
Last year, Bitcoin Depot entered into an exclusive partnership with Circle K, one of the largest and most reputable convenience and fuel retailers in the world. This is another development, which reflects Bitcoin Depot's success.
Plans for the future
The fastest growing multi-cryptocurrency ATM network in the world plans to continue expanding until its product goes fully mainstream. Bitcoin Depot was founded in 2016 and is based in Atlanta, Georgia.
Its stated mission is to provide the safest, most convenient, most secure, and fastest cryptocurrency transactions. This is in line with their trademarked product "Bringing Cryptocurrency to the Masses™."
Buy cryptocurrencies instantly
Bitcoin Depot enables users to buy Bitcoin and Ethereum as well as to buy Litecoin with credit card instantly through a strong network of 7,000 crypto ATMs.
With the inevitable growth of cryptocurrency, Bitcoin Depot is correspondingly growing as a company to meet their clients' financial needs and be as helpful to them as possible. Bitcoin Depot aims to take cryptocurrency mainstream and is well on its way to achieving that goal.
Daniela Kirova
Daniela is a writer at Bankless Times, covering the latest news on the cryptocurrency market and blockchain industry. She has over 15 years of experience as a writer, having ghostwritten for several online publications in the financial sector.