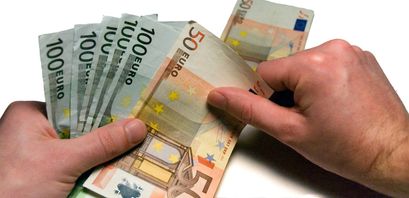 Alchemy Pay partners with MAP Protocol

Daniela Kirova
Last updated 29th Jun 2022
MAP will integrate Alchemy Pay's fiat payment channels and crypto on-ramp
Alchemy Pay's 300+ fiat payment channels allow crypto networks, services, and dApps to onboard users
Alchemy Pay (ACH), the leading fiat-crypto payment provider, has joined forces with cross-chain protocol MAP, a multi-layered, cross-chain operable blockchain for developers, Bankless Times learned from a press release.
Access to popular wallets and global fiat payment standards
To allow users to take part in MAP-hosted applications, MAP will integrate Alchemy Pay's fiat payment channels and crypto on-ramps. Users will be able to take advantage of popular local mobile wallets and global fiat payment standards.
In related news, MAP joined the Blockchain Infrastructure Alliance (BIA), founded by Alchemy Pay, Polygon, Avalanche, NEAR, Algorand, and others last year.
Protecting assets on multiple chains
MAP Protocol is a decentralized cross-chain interoperability protocol with the support of a dedicated blockchain, which protects cross-chain assets and empowers dApps to achieve their full potential. It's more than just a bridge. MAP is a truly decentralized cross-chain interoperability protocol, on which developers can build all kinds of cross-chain DeFi apps.
MAP helps solve the interoperability issue and brings about dynamic liquidity migration across the blockchain universe.
Vincent Cheng, MAP's Eco Director, commented:
Alchemy Pay's fiat payment channel and crypto on-ramps brings more mainstream accessibility to our network. This has benefits for all developers on MAP who can onboard new users to their applications more directly. We are also proud to be joining BIA and promote alongside the industry's leading players.
NEAR, Algorand, Avalanche, Polygon use Alchemy Pay
This payment bridging service has become increasingly important in the blockchain space. Its fiat payment channels are integrated by leading networks such as Elrond, Polygon, Algorand, NEAR, and Avalanche.
At the moment, Alchemy Pay's 300+ fiat payment channels allow crypto networks, services, and dApps to onboard users with conventional bank and card transfers as well as popular local and global mobile wallets.
Alchemy Pay CEO John Tan said:
MAP is an exciting cross-chain project whose versatility and usability has attracted many developers. Our partnership with them will improve their access to users and increase the viability of developers building on MAP. This kind of easy accessibility breaks down one of the major barriers to entry for DApps and will drive mainstream adoption.
BIA brings industry leaders, innovators, and investors together
Cofounded by Alchemy Pay in October 2021, BIA brings innovators, industry leaders, and investors together to collaborate throughout the blockchain tech space and promote the development of decentralized finance collectively. As a founding member, Alchemy Pay will connect MAP to other leading projects.
Daniela Kirova
Daniela is a writer at Bankless Times, covering the latest news on the cryptocurrency market and blockchain industry. She has over 15 years of experience as a writer, having ghostwritten for several online publications in the financial sector.