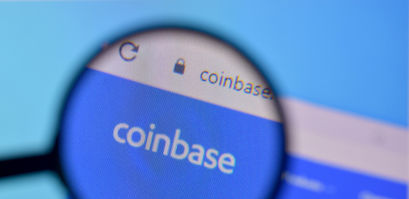 Ox crypto price prediction: Why did ZRX jump and what next?

Crispus Nyaga
Last updated 11th Aug 2022
Ox Crypto jumped to the highest point since December.
The network partnered with Coinbase for its NFT marketplace.
Such parabolic moves usually lead to sharp dives.
The ZRX price popped by more than 50% on Wednesday after the developers announced a major partnership with Coinbase. ZRX jumped to a high of $1.1600, which was the highest level since December last year. The coin has risen by more than 147% from its lowest level this year.
Ox and Coinbase partnership
Ox is an upcoming blockchain project that describes itself as the liquidity endpoint for the decentralized finance industry. It is a liquidity aggregator that supports the biggest blockchains like Ethereum, Celo, Optimism, BNB Chain, and Fantom.
The Ox price has been in an uptrend in the past few days as other liquidity provider blockchains jump. Indeed, Synthetic Network and ThorChain have been some of the best performers this week.
The main catalyst for the ZRX price rebound is a partnership that happened between Coinbase and Ox. The blockchain will power the social NFT marketplace that was launched on Wednesday by Coinbase. This was notable since Coinbase is the second-biggest blockchain company in the world after Binance.
Coinbase selected Ox for its significantly lower costs. In its statement, it mentioned that Ox Protocol v4 was about 54% gas efficient. Sanchan Saxena, Coinbase VP of Product said:
"We're building a place that's for more than just buying and selling. We want Coinbase NFT to be a place that helps creators and collectors build and engage their communities."
According to Ox, developers who decide to build on its platform experience reduced efforts and their applications are significantly faster. They can build products that enable NFT swaps, non-custodial listings, and provide instant royalties for creators. Ox has facilitated over $157 billion in volume exchanged across 43 million trades. It has been used by platforms like Bancor, Balancer, Compound, and Curve among others.
Ox crypto price prediction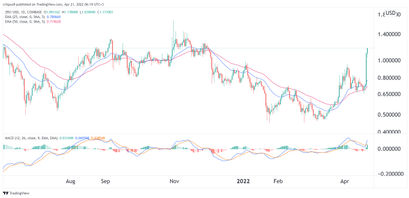 The daily chart shows that the Ox Crypto price has been in a strong bullish trend in the past few weeks. The rally accelerated after the new partnership with Coinbase, which is the leading platform to buy cryptocurrencies. It has moved above the 25-day and 50-day moving averages while the MACD moved above the neutral level.
While the overall trend is bullish, there is a likelihood that the coin will retreat slightly in the coming days. Historically, such parabolic moves are usually followed by a dive as people start to take profit. If this happens, the next key level to watch will be at $0.65.

Crispus Nyaga
Crispus is a financial analyst with over 9 years in the industry. He covers cryptocurrencies, forex, equities, and commodities for some of the leading brands. He is also a passionate trader who operates his family account. Crispus lives in Nairobi with his wife and son.