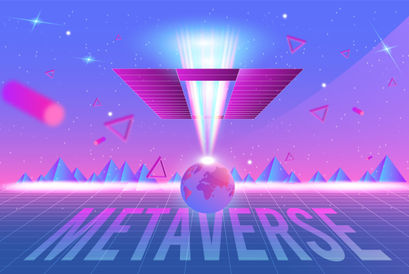 Study: 25% of U.S crypto adopters own or plan to buy metaverse land

Jinia Shawdagor
Last updated 31st Jan 2023
Baby Boomers are most interested in the metaverse, with 18% of the respondents embracing the sector.
17% of interviewed men were interested in the metaverse, while only 10% of women were interested.
Out of the respondents interested in the metaverse, 44% prefer buying or renting a customized home.
The U.S population is increasingly becoming interested in digital real estate, as made evident by research from Cinch Home Services. The company surveyed 1,000 U.S citizens and found that 13% of the respondents own, rent, or plan to buy metaverse land. Out of the surveyed crypto adopters, 25% admitted to owning, renting, or planning to purchase metaverse property.
According to the study's findings, the Gen Zers and Gen Xers are the most reluctant demographics to purchase or rent metaverse land, tying at 11%. Millennials come next with 12%. Surprisingly 18% of Baby Boomers are interested in securing virtual land.
Out of the interviewed respondents, 17% of the men said they plan to invest in metaverse property. In contrast, only 10% of the interviewed women had plans to inject funds into virtual property.
Interestingly, respondents that already own land in the metaverse said they are willing to spend an average of $1,743 for virtual land. It is worth noting that this amount is roughly $700 more than the average cost of renting a one-bedroom apartment in the U.S.
Diving into specifics, Cinch Home Services found that 71% of metaverse investors consider the location of property above everything else. 52% said they would put style first, while 34% said the size of a lot is a key feature. Investors that consider a property's size in square feet accounted for 30%, and only 12% said they would focus on the display of NFTs.
When asked about their favorite virtual properties, 44% of the metaverse investors chose a customized home, 38% a private island, and 33% a piece of land with natural resources. A celebrity house was the least preferred type of property, with only 13% of the investors interested.
The metaverse continues catching on
The metaverse frenzy started last year when Facebook rebranded to Meta. As a result, metaverse projects like The Sandbox and Decentraland got wider recognition, pushing their native tokens to fresh all-time highs. Additionally, the projects inked strategic partnerships with celebrities and leading brands, further expanding their reach.
Apart from big companies, the metaverse mania attracted several countries. For instance, South Korea's capital, Seoul, aims to complete developing its metaverse by 2026. Plans for the metaverse version of Seoul include allowing residents to ride city tour buses, visit re-creations of destroyed historical sites, file administrative complaints, and more.
Barbados also unveiled plans to establish an embassy in the metaverse. This development came to be after the Barbadian Ministry of Foreign Affairs, and Foreign Trade teamed up with Decentraland.
Jinia Shawdagor
Jinia is a fintech writer based in Sweden. With years of experience, she has written about cryptocurrency and blockchain for renowned publications such as Cointelegraph, Bitcoinist, Invezz, etc. She loves gardening, traveling, and extracting joy and happiness from the little things in life.