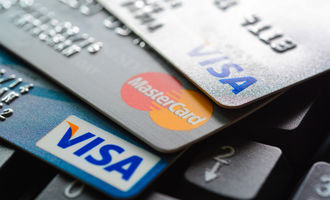 Visa stock price forecast after strong quarterly results

Crispus Nyaga
Last updated 24th Jun 2022
Visa stock price jumped after the company published strong earnings.
The company's total transaction volume rose in the quarter.
The Visa stock price made a strong comeback in extended hours after the company published strong quarterly results. After falling by more than 4% in the regular session, the company's stock jumped by over 4.75%.
Visa earnings review
Visa is one of the biggest fintech companies in the world. The company uses a simple business model, where it provides its technology to banks and other financial companies. It then takes a cut for every transaction that people make using its cards.
Most importantly, the company does not have credit risks whenever credit card holders default. As a result, Visa has one of the highest gross and net margin in the industry.
In addition to banks, Visa has also expanded its solutions to other companies. For example, it has partnered with many tech companies like AirWallex and Coinbase. As a result, it is now possible to buy Bitcoin with credit card using Visa's platforms.
The company said that its net revenue rose by 25% to $7.5 billion. This was a significantly higher growth rate than what analysts were expecting. Its net income rose by 21% to $3.6 billion while its non-GAAP incom rose to over $3.8 billion.
Results showed that Visa's payment volume rose by 17% while cross-border volume jumped by 38%. The number of processed transactions rose by 19%. In a note, the company's CEO said:
"While the geopolitical environment remains uncertain, we expect continued growth driven by a robust travel recovery and through the enablement of traditional and newer ways to pay globally."
Visa is one of the best fintech stocks to invest in. It has a stable and growing dividend yield of about 0.75% and a payout ratio of 22%. It also has a high gross profit margin of 97% and a net margin of over 51%. Further, it has a strong balance sheet with $15.92 billion against a total debt of $20.92 billion.
Visa stock price forecast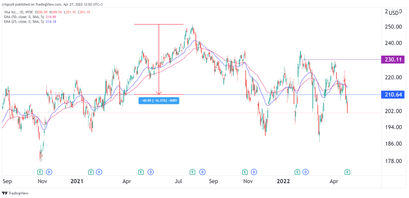 The daily chart shows that the Visa share price has been under intense pressure in the past few months. The shares have crashed by more than 16.25% from the highest level in 2021. The stock has moved below the 25-day and 50-day moving averages. Therefore, while the stock rose after earnings, there is a likelihood that the bearish momentum will likely remain in this range for a while.

Crispus Nyaga
Crispus is a financial analyst with over 9 years in the industry. He covers cryptocurrencies, forex, equities, and commodities for some of the leading brands. He is also a passionate trader who operates his family account. Crispus lives in Nairobi with his wife and son.