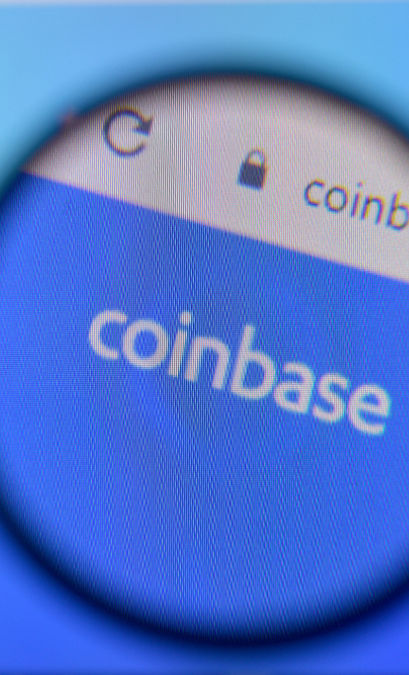 Coinbase CEO slams RBI for 'informally' pressurizing the exchange

Murtuza Merchant
Last updated 30th Nov 2022
Coinbase began its trading services in India on April 7
Coinbase disabled UPI deposits 3 days after launch
The Nasdaq listed firm hopes to be back in action soon
Coinbase CEO and Co-founder Brian Armstrong on Wednesday said "informal pressure" from the Reserve Bank of India led the global crypto exchange to disable UPI deposits in the country just three days after its launch.
During Coinbase's 2022 Quarterly Earnings call, Armstrong said, "So a few days after launching, we ended up disabling UPI because of some informal pressure from the Reserve Bank of India (RBI), which is kind of the Treasury equivalent there."
The Nasdaq-listed firm launched its trading services in India on April 7 allowing users to buy crypto tokens using UPI (United Payments Interface), a widely-accepted payments infrastructure in the country. But, just three days after the launch, the firm had to roll back its services without an explanation.
The move followed a statement by the National Payments Corporation of India (NPCI) controlled by India's Central bank, that it was "not aware of any crypto exchange using UPI."
This also led many exchanges in the country to disable UPI support.
RBI applying soft pressure
Highlighting India's attempt to impose a shadowban on crypto businesses, Armstrong said, "Basically they're applying soft pressure behind the scenes to try to disable some of these payments which might be going through UPI. I guess we have a concern that they may be actually in violation of the Supreme Court ruling."
Coinbase is ready to re-launch
However, despite the evident regulatory hurdles, Coinbase is all set for a re-launch in the country by introducing other modes of payment as it tries to cater to the high demand of crypto investors.
In most places in the free world and in democracies, crypto is going to eventually be regulated and legal. And the way that we push the conversation forward is by taking action

Coinbase CEO and Co-founder Brian Armstrong
"That's why we're going to go launch, even if we're not exactly sure how the reaction is going to be received. We're going to launch because it forces the discussion to be had. Now the press is talking about it in India. Now there are meetings happening that are going to talk about how we get to the next step. So that's generally our approach with international expansion," Armstrong said.
The Indian government introduced taxation on cryptocurrencies in its 2022-23 annual budget, leading to optimism in the industry that it is on a path to regulation and clarity.
But since then the higher authorities in the country have said that the tax doesn't mean the industry has been legalized, injecting gloom into the industry and roiling it.
This has led to a sharp decline in trading volumes on many Indian exchanges.
Coinbase incurs a loss in Q1 2022
Meanwhile, Coinbase has also released its Q1 financial report, which shows that which shows the company has incurred a loss. Despite volatility and uncertain market conditions, the exchange is still optimistic that the market will bounce back given a deepening engagement from users and increasing institutional adoption.
"The first quarter of 2022 continued a trend of both lower crypto asset prices and volatility that began in late 2021. These market conditions directly impacted our Q1 results. But, we entered these market conditions with foresight and preparation, and remain as excited as ever about the future of crypto," the financial results report said.

Murtuza Merchant
Murtuza Merchant is a senior journalist, having been associated with various publications for over a decade. An avid follower of blockchain tech and cryptocurrencies, he is part of a crypto advisory firm that advises corporates – startups and established firms on media strategies.