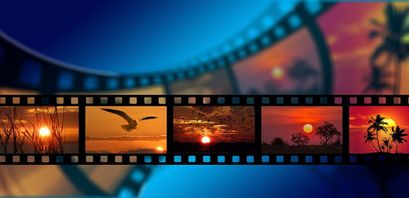 Store Memories as NFTs With Unique Lifestory Project

Daniela Kirova
Last updated 23rd Sep 2022
Users can store memories as NFTs, which can be public or private
You store them on Timelines, which guests who land their spaceships on your planet can visit
Planets go on sale in May
Imagine a way to keep your memories alive forever, relive them whenever you want, and share them with others. Lifestory, a unique project, is making this possible. It lets people tell their story in its own metaverse, called Lifeverse, Bankless Times learned from a press release.
They can store them as NFTs, which can be public or private. You store them on so-called Timelines, which guests who land their spaceships on your planet can visit. There are 55,000 planets.
Anyone can take a trip down memory lane – brands, celebrities, scientists or just regular people.
Share a passion
Passions have highs and lows. You now have a place to document all your experiences and share them with anyone you want. You can build a peer community by inviting others to contribute their own stories and memories.
Record someone's life
It can be your child, partner, friend, or anyone else close to you. Their memory will live on forever. It will last at least a lifetime.
With Lifestory, you can create personalized timelines with this person's best moments. You can add audios, images, videos and more.
Exploring the Lifeverse
Users can receive spaceships allowing them to travel to a planet once all 55,000 have been sold. The planet's lobby will welcome them. Lobbies are a fun place to hang out. From them, you can access the Timeline room, a museum, and other areas on a planet.
Lifestory museums display all experiences, special artifacts and highlights of one's journey. In the timeline room, you can see one or more timelines of the planet. Some retrace a user's passions, their bond with a brand, or their history. Others let select guests relive the user's memory.
Your life in "moments" and "skins"
Moments can be text, audio, video, photos, and more. They can be real or made up. One can sell these unique digitized memories to others on Lifestory's integrated marketplace.
You can use skins to customize timelines, planets, spaceships and moments. Users can buy and sell them on the integrated marketplace or hold them as investments. The Lifestory planets will go on presale in May.
VR immersion
Last but not least, you can create timelines and 2D moments with depth effects with the mobile app, whose virtual reality (VR) capabilities enable users to relive memories.
Daniela Kirova
Daniela is a writer at Bankless Times, covering the latest news on the cryptocurrency market and blockchain industry. She has over 15 years of experience as a writer, having ghostwritten for several online publications in the financial sector.