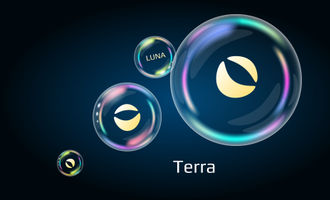 Terra's LUNA is Down 84% Today: Where to Short-sell LUNA?

Daniela Kirova
Last updated 29th Jun 2022
After its stablecoin UST lost its currency peg to the USD, LUNA began to plummet
Analysts remain bullish on LUNA long term
Despite Terra founder Do Kwon's assurances that they're working on a solution, LUNA's downturn continues. After its stablecoin UST lost its currency peg to the USD, LUNA began to plummet in what has been an excruciating experience for investors.
Terra currently ranks #32 on Coinmarketcap. It was in the top 10 a few days ago.
Is shorting LUNA a good idea? If you are attracted to unique features and want to learn how and where to short LUNA, this guide is for you.
Top Places to Buy LUNA Now
1
Minimum Deposit
$200
Exclusive Promotion
More than 3,000 assets, including currencies, stocks, cryptocurrencies, ETFs, indices and commodities
Buy crypto, or trade cryptocurrencies via CFDs
This ad promotes virtual cryptocurrency investing within the EU (by eToro Europe Ltd. and eToro UK Ltd.) & USA (by eToro USA LLC); which is highly volatile, unregulated in most EU countries, no EU protections & not supervised by the EU regulatory framework. Investments are subject to market risk, including the loss of principal.
2
Minimum Deposit
$100
Exclusive Promotion
3
Minimum Deposit
$100
Exclusive Promotion
4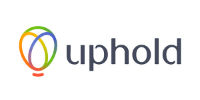 Minimum Deposit
$1
Exclusive Promotion
5
Minimum Deposit
$50
Exclusive Promotion
Trade and invest in over 25 cryptocurrencies
Extremely simple user interface
Over 68 million customers
What is LUNA?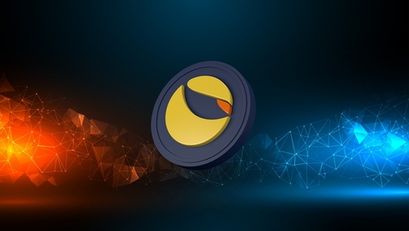 LUNA tokens act as the reserve currency supporting Terra's UST token. There is some Bitcoin and a few other digital assets backing UST, but Terra maintained the peg by minting and burning LUNA.
The stability of UST this depends on the stability of LUNA.
Luna Foundation Guard has provided a huge loan in Bitcoin to over-the-counter firms to help protect the UST peg. These moves appear to be lending some much-needed stability to UST, which is faring far better than LUNA.
Still, these are rough times for investors considering Terra, especially shorting LUNA.
Should I Short-sell LUNA Today?
Considering how hard it is to come up with an accurate cryptocurrency prediction, you should never make any decisions affecting your finances before an in-depth market analysis. Don't invest more than you can afford to lose.
LUNA Price Prediction
Despite these developments, analysts remain bullish on LUNA. Wallet Investor is extremely positive, making a one-year price forecast of $151. Coinpedia expects LUNA to reach $257 by the end of next year.
CryptoNewZ is more moderate, predicting a price between $78 and $85 in 2023. Finally, GOV Capital joins the ranks of optimists. They predict LUNA will trade for $166 this time next year.
Daniela Kirova
Daniela is a writer at Bankless Times, covering the latest news on the cryptocurrency market and blockchain industry. She has over 15 years of experience as a writer, having ghostwritten for several online publications in the financial sector.