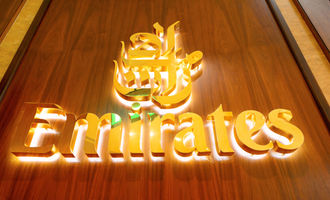 Emirates to accept BTC payments and launch NFTs

Jinia Shawdagor
Last updated 13th May 2022
Emirates also plans to use the blockchain to trace aircraft records.
Emirates' COO says the airline aims to use the metaverse to streamline its processes.
The airline decided to embrace BTC and NFTs to expand its reach.
The United Arab Emirates' largest airline, Emirates, has announced plans to embrace Bitcoin (BTC) for payments. Additionally, the leading airline plans to launch non-fungible tokens (NFTs), which would be tradable on its websites. The company's COO, Adel Ahmed Al-Redha, revealed this bullish news during a media gathering at the Arabian Travel Market.
According to Ahmed Al-Redha, Emirates plans to onboard new employees that will focus on different web3 sectors like crypto payments, the metaverse, and NFTs. Additionally, the web3 team would also help Emirates use the blockchain to trace aircraft records.
He added that,
With the metaverse, you will be able to transform your whole processes — whether it is in operation, training, sales on the website, or complete experience — into a metaverse type application, but more importantly making it interactive.
Ahmed Al-Redha added that the airline industry is slowly making a comeback as more travelers continue jetting in. According to him, Emirates decided to introduce new technologies such as BTC payments and NFT collectibles to expand its reach.
Airlines continue looking for ways to embrace web3
The news of Emirates embracing crypto, blockchain, and NFTs comes on the heels of Air France announcing plans to use the blockchain to verify COVID-19 test results. Air France teamed up with MedAire, SGS, International SOS, and the International Chamber of Commerce to test the blockchain-based solution.
The companies created an app titled ICC AOKpass, which allows travelers to store a secure record of their COVID test results. Through this app, travelers do not have to present paper certificates to prove they are COVID negative. Air France started piloting this app on March 11, for the Paris-CDG to Pointe-à-Pitre (Guadeloupe) and Fort-de-France (Martinique) route.
Before Air France, Latvian airline airBaltic embraced Dogecoin (DOGE) and Ether (ETH) as payment options. Notably, the airline has been accepting BTC since 2014 and already accepts cryptos like USD Coin (USDC), Bitcoin Cash (BCH), and Gemini Dollar (GUSD).
Jinia Shawdagor
Jinia is a fintech writer based in Sweden. With years of experience, she has written about cryptocurrency and blockchain for renowned publications such as Cointelegraph, Bitcoinist, Invezz, etc. She loves gardening, traveling, and extracting joy and happiness from the little things in life.