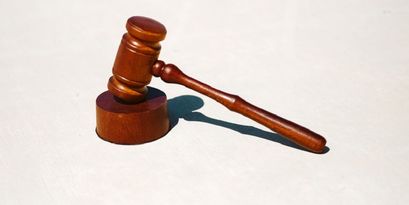 FBI Charges 50-year-old With Involvement in $59mln Pyramid Scheme

Daniela Kirova
Last updated 30th Nov 2022
Alexandre is the CEO of EminiFX, a crypto and forex trading platform
He guaranteed 5% returns a week, money doubled within five months
He spent $15 mln on personal expenses
The FBI arrested and charged Eddy Alexandre, 50, of Valley Stream, New York with fraud for his role in an alleged crypto pyramid scheme, which swindled investors out of $59 million, CoinDesk reported.
Alexandre is the CEO of EminiFX, a crypto and forex exchange and trading platform. According to police, he founded the company last September and convinced "hundreds of individual investors" to join him.
His social media show he is a cybersecurity engineer with almost three decades of experience. His last employment was as a senior IT professional at WarnerMedia.
He promised returns of 5% a week
Allegedly, Alexandre guaranteed investors 5% returns a week and that he could double their money within five months. He would use clandestine robo-advising technology to achieve this.
According to the FBI, Alexandre did not invest the "vast majority of investor funds entrusted to him [and] sustained losses on the limited portion of funds that he did invest."
He spent the money
Alexandre spent around $15 million of the funds he obtained from his clients on personal expenses. He deposited most of it in banks. $170,000 was spent on luxury vehicle purchases.
Fake account statements issued
Investors did not alert authorities sooner because they thought their funds were increasing as promised. The exchange's website posted fake statements, according to which the accounts were growing by 5-10% a week, the FBI reported.
Those who did smell a rat were assured the company had "experienced traders" making investments on behalf of all clients. At no time did Alexandre tell investors what he was using the money for.
He perfected MLM recruitment
Alexandre also spent the money on 'business' expenses, including gala events, renting an office, and hiring lawyers, according to the authorities. He developed a multi-level marketing-style recruitment model apart from using the office and other marketing events to find new victims.
The maximum sentence is 20 years in prison
Alexandre has been charged with wire fraud and commodities fraud. The charges carry a maximum sentence of 20 and 10 years in prison, respectively.
Daniela Kirova
Daniela is a writer at Bankless Times, covering the latest news on the cryptocurrency market and blockchain industry. She has over 15 years of experience as a writer, having ghostwritten for several online publications in the financial sector.