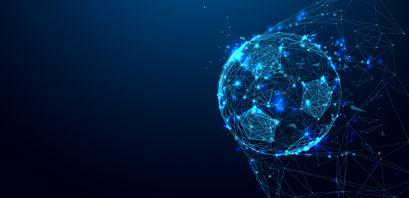 Limited Edition Mokens Soccer Game NFTs go on Sale in July

Daniela Kirova
Mokens League will provide its partners with early access in a private beta round.
The NFTs support competitive gameplay, enabling players to win tokens within the Mokens League
Mokens League Esports, the real time multiplayer P2P soccer game with a win-to-earn economy, will offer a limited-edition mint of Genesis NFTs of its in-game characters starting July 2022, Bankless Times learned from a press release.
A private beta round
Mokens League will provide its partners with early access in a private beta round. Public beta tests will be available for holders of the NFTs and private testers and will lead up to the game release.
The tokens have a unique special feature: they will never expire. The feature is called "eternity life."
Powering competitive gameplay
The NFTs support competitive gameplay, enabling players to win tokens within the Mokens League, letting them connect in their virtual space of choice and featuring various sports games across metaverses. Players will be able to use their assets while enjoying the exciting gameplay.
They will also be able to play with free agents when the full game is publicly released. This will be possible until they decide to buy their own characters. Moreover, Genesis NFTs will give owners permanent access to tournaments and matches.
Martin Repetto, Founder and CEO of Mokens League, said:
NFTs and tokens can be enticing for players to play our games, but as always, what will retain gamers is fantastic gameplay and eSports mechanics. The longest played games in the world right now are competitive eSports. That's why our main priority is to make a game that is fun to play, easy to get going, but hard to master. Like Chess or Poker, there will be different levels where people can compete without getting overrun by pros or hardcore players. These games should also be as fun to play as they are to watch because the streaming community is the number one driver of game adoption at the moment.
The Genesis NFTs will be on sale starting at the end of July. The prices will range from 0.1-1 ether.
Image: <a href='https://www.123rf.com/profile_mungkorn123rf'>mungkorn123rf</a>
Daniela Kirova
Daniela is a writer at Bankless Times, covering the latest news on the cryptocurrency market and blockchain industry. She has over 15 years of experience as a writer, having ghostwritten for several online publications in the financial sector.