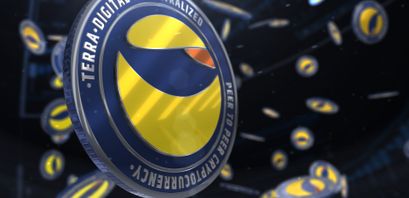 The 'Terra 2.0' Network To Launch Later This Week

Murtuza Merchant
Last updated 30th Nov 2022
The new Terra blockchain will launch later this week
The new Terra blockchain includes a new distribution of LUNA tokens
65.50% of all voters support the proposal
With the Terra ecosystem having voted to pass "Proposal 1623", calling for the genesis of a new blockchain and the preservation of the community, Terraform Labs (TFL), the organization supporting all things Terra, will deploy the new Terra blockchain starting later this week.
Terraform Labs CEO Do Kwon had in mid-May proposed to create a new Terra chain without Terra's algorithmic stablecoin TerraUSD (UST), suggesting LUNA airdrops across LUNC stakers and holders, UST holders, and Terra Classic app developers.
Data from Terra Station suggests that 65.50% of all voters support the proposal, while over 20% of voters abstained and 13.20% of the votes strongly opposed the proposal with a "veto."
The Revival Plan
The revival plan includes the creation of a new Terra chain without the algorithmic stablecoin. The old chain will be called Terra Classic (token: $LUNC), and the new chain will be called Terra (token: $LUNA). The chain upgrade will commence a few hours after the Launch snapshot.
Of the new LUNA tokens, 30% will be reserved for the community pool, 35% for LUNA holders before the crash of the ecosystem, 10% for pre-cash Anchor-staked UST (aUST) holders, 10% for post-crash LUNA holders, and 15% for post-crash UST holders.
The revival plan also states that those who held over 10,000 LUNA before UST's debacle will receive the new tokens periodically, to prevent immediate selling.
While over 30% of their tokens would be unlocked initially, the remaining would be released and released over two years.
New tokens will be distributed after six months to such holders.
Wallets with over a million tokens to wait for over a year
Wallets with more than 1 million LUNA or UST prior to UST's de-pegging would have to wait more than a year before receiving any tokens, with a four-year vesting period thereafter.
A snapshot – a recording of the state of a blockchain at a specific point in time – is expected on May 26 and will allow Terra to send the newly issued LUNA tokens to holders of the old LUNA.
"Going by block times, the post snapshot block, 7,790,000, could happen as soon as May 26, 2022, 16:20:00 UTC," Terra developers stated, adding that "The supply at genesis is considerably lower than anybody is anticipating, closer to 116.7M rising to 182M after 1 year."
UST had earlier this month lost its peg with the US dollar and fell to as low as 7 cents in the weeks afterward, causing prices of its related luna (LUNA) tokens to drop 99.7% and outflows of over $28 billion from Terra-based decentralized finance (DeFi) apps.

Murtuza Merchant
Murtuza Merchant is a senior journalist, having been associated with various publications for over a decade. An avid follower of blockchain tech and cryptocurrencies, he is part of a crypto advisory firm that advises corporates – startups and established firms on media strategies.