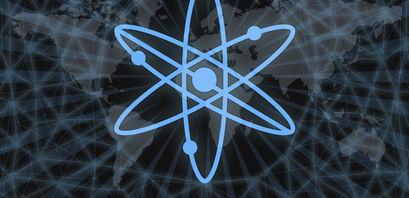 Enjin and Cosmos ETPs Approved for Trading on FSE

Daniela Kirova
Last updated 29th Jun 2022
The new ETPs will enable institutional and retail investors to gain exposure to ENJ and ATOM
Valour offers fully protected digital asset ETPs with minimal to nonexistent fees
DeFi Technologies' subsidiary Valour Inc. received approval to start trading Valour Enjin EUR and Valour Cosmos EUR on the Frankfurt Stock Exchange, Bankless Times learned from a press release. Trading will begin today.
Low-risk exposure to ENJ and ATOM
The new ETPs will enable institutional and retail investors to gain exposure to ENJ and ATOM, the native coins of the Enjin and Cosmos ecosystems. Valour CEO Tommy Fransson commented:
We are excited to announce the listings of Enjin and Cosmos. With the focus on creating a state of the art infrastructure and product offering, these new listings support our high ambitions.
Cosmos: The internet of blockchains
The Valour Cosmos EUR ETP will track the performance of ATOM, the native token of Cosmos. Cosmos is an ecosystem of blockchains, designed for scalability and interoperability.
The team aims to "create an internet of blockchains, a network of blockchains able to communicate with each other in a decentralized way." ATOM is the 29th biggest crypto by market cap.
Enjin: A high-value gaming platform
Analogically to the Valour Cosmos ETP, Valour Enjin tracks the price of the native coin of the Enjin protocol, a gaming community ecosystem running on the Ethereum Mainnet.
Enjin intends to alleviate the gaming experience for players and developers by providing crypto-backed tools and value like game plugins, virtual item apps, software development kits (SDKs), and wallets as well as a payment gateway platform.
Content creators and gamers can use the Enjin platform to distribute, manage, and trade their virtual assets, including NFTs. Currently, Enjin is the 77th biggest cryptocurrency in the world by market cap.
Fully hedged ETPs with zero fees
Valour offers fully protected digital asset ETPs with minimal to nonexistent fees and has products listed on four European exchanges. Their current product range includes Valour Cardano, Solana, Uniswap, Polkadot, and Avalanche ETPs.
They also offer two products in a class of their own: Bitcoin Zero and Ethereum Zero, the first passive, fully hedged investment product backed by Bitcoin and Ethereum. While competitors charge up to 3% in management fees, Valour keeps this at zero.
Daniela Kirova
Daniela is a writer at Bankless Times, covering the latest news on the cryptocurrency market and blockchain industry. She has over 15 years of experience as a writer, having ghostwritten for several online publications in the financial sector.