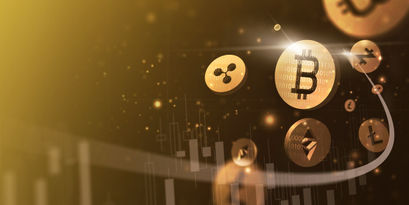 Former Binance Executives Create $100 million Crypto Fund

Murtuza Merchant
Last updated 30th Nov 2022
The fund will focus on bringing greater crypto adoption to Latin America and Africa
Investments in over 50 blockchain projects has already been made
A group of former executives from one of the largest global cryptocurrency exchanges Binance has created a $100 million venture fund, according to company officials.
Old Fashion Research (OFR) was founded in late 2021 by managing partners Ling Zhang, who was formerly the vice president of M&A and investments at Binance, and Wayne Fu, former head of corporate development at the crypto exchange.
Fund to focus on greater crypto adoption
The fund will focus on bringing greater crypto adoption to growing markets like Latin America and Africa.
"We are very Southern Hemisphere-focused. We will go after all of the emerging markets, but it's our goal and vision to accelerate adoption there," Zhang said, speaking to TechCrunch.
Investments in over 50 blockchain projects already made
To date, the project was operating in stealth mode but has invested in over 50 blockchain projects, including blockchain analytics platform Nansen, trading platform WOO Network, move-to-earn NFT game Genopets, and Africa's largest gaming community, Metaverse Magna.
Wei Zhou, the former CFO at Binance, will act as a strategic adviser and investor of OFR, and partner Jiang Xin will support the venture arm, who led Binance Labs' and Launchpad's major investment deals such as Axie Infinity, Moonbeam, Alpha Finance, and others.
"The market conditions have cooled down a bit since the beginning of the year and we're thinking it is more of an opportunity than a challenge for OFR," Xin said.
Meanwhile, Andreessen Horowitz (a16z), a Silicon Valley-based venture capital firm, has also announced raising $4.5 billion for a new crypto fund.
The firm's fourth and biggest so far, "Crypto Fund 4" doubles the size of a16z's previous crypto fund raised in June last year, showcasing that despite the ongoing turmoil, Andreessen Horowitz is looking to get more exposure to promising Web3 startups.

Murtuza Merchant
Murtuza Merchant is a senior journalist, having been associated with various publications for over a decade. An avid follower of blockchain tech and cryptocurrencies, he is part of a crypto advisory firm that advises corporates – startups and established firms on media strategies.