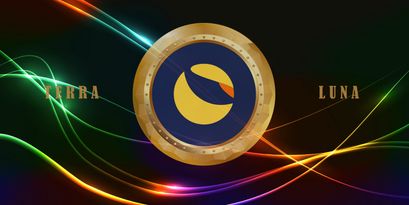 Terra 2.0 Is Live
Dubbed Phoenix-1, Terra 2.0 mainnet is live and producing blocks
Developers say 'multiple things' possible with liquid LUNA
Terra 2.0, the new blockchain of beleaguered Terra, has gone live today, in accordance with the timelines set by its developers, co-founder, and CEO of Terraform Labs Do Kwon confirmed today.
Kwon had in mid-May proposed to create a new Terra chain without Terra's algorithmic stablecoin TerraUSD (UST), suggesting LUNA airdrops across LUNC stakers and holders, UST holders, and Terra Classic app developers.
A snapshot of the new blockchain had taken place earlier this week after the conclusion of a vote among network validators with a 65% approval rate.
Kwon confirmed "Phoenix-1" mainnet is now live and producing blocks - public node services, wallets, and explorers will also be going live shortly.
To view your $LUNA (or $LUNA2 as some exchanges call them) token balances, you only need to log into the station and refresh the page. For new users coming in from IBC (inter‐blockchain communication protocol) et all, create a station wallet with the same ledger, and the station should walk you through the remaining steps

Co-founder and CEO of Terraform Labs Do Kwon
The revival plan included the creation of a new Terra chain without the algorithmic stablecoin.
Way forward
Of the new LUNA tokens to be airdropped, 30% will be reserved for the community pool, 35% for LUNA holders before the crash of the ecosystem, 10% for pre-cash Anchor-staked UST (aUST) holders, 10% for post-crash LUNA holders, and 15% for post-crash UST holders.
According to developers "multiple things" will be possible with the new LUNA token, including, staking it to preferred validators, earning rewards, and participating in government decisions.
While holders will receive a portion of their airdrop now, the rest over will be vested over a certain period of time.
Several exchanges support LUNA airdrop
Several platforms like Huobi, Binance, KuCoin, Bitrue, FTX, Bitfinex, GateIO, ByBit, and Nexo have announced that they will support the airdrop.
UST had earlier this month lost its peg with the US dollar and fell to as low as 7 cents in the weeks afterward, causing prices of its related luna (LUNA) tokens to drop nearly 100% and outflows of over $28 billion from Terra-based decentralized finance (DeFi) apps.

Murtuza Merchant
Murtuza Merchant is a senior journalist, having been associated with various publications for over a decade. An avid follower of blockchain tech and cryptocurrencies, he is part of a crypto advisory firm that advises corporates – startups and established firms on media strategies.