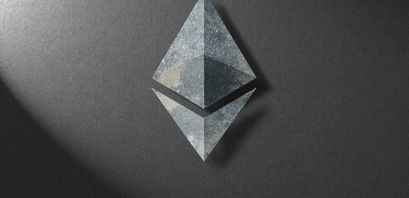 Staked Ether Becomes Key Focus for Crypto Traders to Combat Stress

Daniela Kirova
Last updated 5th Aug 2022
The crucial metric is the margin between the price of ether and of staked ether
The market capitalization of staked ether declined to $4 billion from about $10 billion
Investors are fleeing crypto, high-tech stock, and other risky assets
Crypto traders who want to monitor extreme market stress are increasingly focusing on a token known as "staked ether" (stETH). Leading market players such as Alameda Research, Three Arrows, and beleaguered lender Celsius are dumping their holdings of staked ether, CoinDesk reported.
The crucial metric is the margin between the price of ether and of staked ether, which is supposed to trade at a price close to ether. This margin reached a record 8% on Monday, Dune Analytics data show.
Mass selling of staked ether to fund withdrawals
Analysts explain that crypto lenders and market makers might be forced to dump their holdings of staked ether to meet margin calls and fund withdrawals.
The great dumping starts
Analysts at Huobi Research Institute informed that Celsius has lost over $70 million from staking stETH on Stakehound as the latter lost the keys. Celsius is now scrambling for liquidity with concerned customers rushing to redeem at a rate of around 50,000 ETH per week. The analysts reported:
In the short term, stETH will face tremendous selling pressure. Turbulence is expected in the near future.
Genesis market maker head of market insight Noelle Acheson explained to CoinDesk:
What Celsius can do is sell its stETH in order to buy ETH on the market to satisfy client requests.
Staked ether market cap lost $6b in a month
The market capitalization of staked ether declined to $4 billion from about $10 billion at the beginning of last month. The drop is driven by holders running away from staking platforms as the price of ether tumbles.
Three Arrows Capital, among the biggest investors in the Terra blockchain, withdrew almost $400 million of ether and staked ether from the Curve protocol last month, Nansen analyst Andrew Thurman reported.
Alameda withdrew 50,615 stETH last week. It was worth just under $90 million at the time.
Crypto platforms squeezed to process withdrawals
As markets worldwide plunge due to central bank interest rate hikes, investors are fleeing crypto, high-tech stock, and other risky assets. Crypto platforms are struggling to meet customer redemptions. Investors are now showing a preference for more liquid assets.
The price of staked ether is more sensitive to selling pressure because its daily trading volume is far lower than that of ether: hundreds of thousands compared with billions.
Big players looking to sell their holdings then have fewer and fewer entities to sell to, pushing the price of stETH down even more.
Daniela Kirova
Daniela is a writer at Bankless Times, covering the latest news on the cryptocurrency market and blockchain industry. She has over 15 years of experience as a writer, having ghostwritten for several online publications in the financial sector.