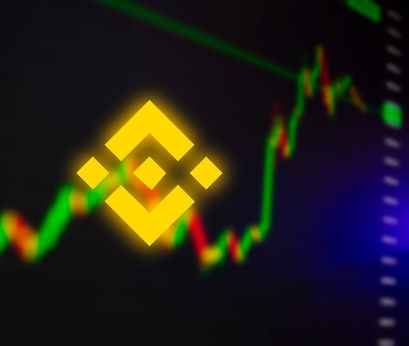 Changpeng Zhao (CZ) Net Worth Plummets by $85 Billion

Crispus Nyaga
Last updated 30th Nov 2022
Changpeng Zhao has seen his net worth evaporate in 2022.
According to Bloomberg, CZ has a personal worth of $10 billion.
Changpeng Zhao's net worth is evaporating as the cryptocurrency winter continues. This decline happened as the valuation of Binance and the value of most cryptocurrencies plummeted.
Binance and BNB Coin price in trouble
Changpeng Zhao is the founder of Binance, the biggest cryptocurrency company in the world. At its peak, the company had more than 90 million customers from around the world.
Today, the number of active users has dropped sharply due to the performance of digital currencies. For example, the company's daily transactions has dropped from over $100 billion to less than $30 billion.
At the same time, the value of the BNB Coin has been in a freefall as well. The coin has plummeted by over 66% from its all-time high, bringing its market cap to more than $37 billion. At its peak, the coin had a valuation of almost $100 billion.
All these factors have brought down Binance's valuation dramatically. In 2021, Binance was valued at over $300 billion as its business boomed. And in April, Binance US raised capital at a $7 billion valuation. Changpeng Zhao is the biggest shareholder in both Binance and Binance US.
Read our complete review of Binance.
Binance and Binance US are private companies, meaning that their real-time valuation is hard to establish. One way of doing so is to look at the performance of Coinbase, which is the biggest publicly traded company in the industry.
In 2021, the Coinbase stock price surged to a high of $376. Today, it is trading at $55, giving it a market cap of $12 billion. Therefore, if Binance was a publicly-traded company, the stock would have a similar performance.
Changpeng Zhao net worth plummets
Therefore, CZ has seen his net worth crash by over $85 billion this year, according to Bloomberg. His net worth currently stands at about $10 billion, making him the 191st richest person in the world. Still, Forbes gives him a net worth of $65 billion, which seems a bit high.
He is also the worst-performing billionaire globally. Others who have lost over $50 billion this year are Elon Musk, Jeff Bezos, Bernard Arnault, and Mark Zuckerberg. In total, the top global richest people have seen their net worths plummet by over $1 trillion this year.
Similarly, most crypto billionaires have seen their net worth plummet. For example, Brain Armstrong, the founder of Coinbase, saw his net worth crash from over $13 billion to $2 billion.
Changpeng Zhao's net worth has dropped because of the performance of Binance and his cryptocurrency holdings. His private investment firm has likely reduced the valuations of companies he holds.

Crispus Nyaga
Crispus is a financial analyst with over 9 years in the industry. He covers cryptocurrencies, forex, equities, and commodities for some of the leading brands. He is also a passionate trader who operates his family account. Crispus lives in Nairobi with his wife and son.