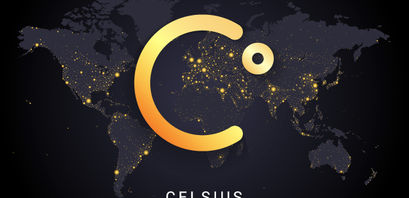 Celsius Network Price Rebound Gains Steam. How High Can CEL Go?

Crispus Nyaga
Last updated 11th Aug 2022
Celsius price has made a spectacular recovery in the past few days.
It has climbed by more than 1,420% from its lowest level this year.
Celsius Network price has been one of the best performers in the crypto industry as investors bet on the platform's recovery. The CEL token is trading at $1.50, which is about 1,420% above its lowest level last week. This recovery has brought its total market cap to over $642 million.
Celsius Network recovers
Celsius Network is a leading blockchain company that has made headlines in the past few weeks. Last week, the highly-respected company made headlines when it decided to suspend withdrawals and swaps in the network. It cited the need to safeguard user funds and boost its liquidity. In other words, it made the decision to prevent a bank-run.
Since then, the company has been working hard to stabilize its platform and boost its funding. For example, it has sold some of its assets to repay $10 million worth of Dai to Compound. It has also hired restructuring experts as it seeks to solve its current crisis.
In a statement on Monday, Celsius noted that it was in talks with regulators as it navigated the crisis. With cryptocurrencies struggling, the company noted that the situation will take time. The firm said:
"As has been a priority since our company's inception, we maintain an open dialogue with regulators and officials. We plan to continue working with regulators and officials regarding this pause and our company's determination to find a resolution."
The Celsius price is soaring as investors believe that the company will continue as a going concern. It is also soaring as traders organize a short squeeze. This is where a group of traders band together and buy an embattled asset in a bid to punish short-sellers.
Learn more about how to buy Celsius.
It is, therefore, unclear whether this bullish trend will last for a long time. Historically, such short squeezes don't last for a long time.
Celsius Network price prediction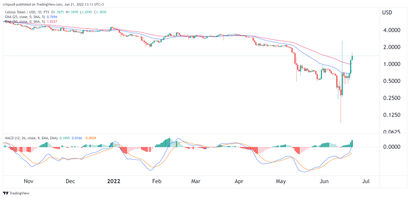 Turning to the daily chart, we see that the CEL price formed a hammer pattern last week. Hammer is one of the most common bullish candlestick patterns. Since then, the coin has made a spectacular recovery as investors buy the dip.
Along the way, Celsius has moved above the 25-day and 50-day moving averages while the MACD is attempting to move above the middle line.
Therefore, the outlook for the coin is still bullish as investors target the next key resistance at $2. In the longer term, however, there is a likelihood that the price will resume the bearish trend.

Crispus Nyaga
Crispus is a financial analyst with over 9 years in the industry. He covers cryptocurrencies, forex, equities, and commodities for some of the leading brands. He is also a passionate trader who operates his family account. Crispus lives in Nairobi with his wife and son.