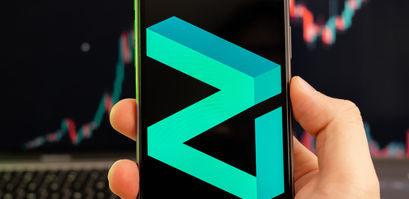 Zilliqa Price Prediction: Is This ZIL Rebound Sustainable?

Crispus Nyaga
Last updated 11th Aug 2022
Zilliqa price has made a strong comeback in the past few days.
The rally is happening as investors buy the coin's dip.
Zilliqa price is bouncing back as investors buy the recent dip. The ZIL token is trading at $0.044, which was the highest level since June 11 of this year. It has surged by more than 50% from its lowest level during the weekend.
Why is ZIL rebounding?
Zilliqa is a leading blockchain project that helps developers build quality decentralized applications. The platform is widely known for introducing the concept of sharding, which has now been embraced by leading platforms like Polkadot, Ethereum, Elrond, and Near Protocol.
Zilliqa has been used to build a good number of applications in all industries. The best-known project built using Zilliqa is Metropolis, which is an upcoming metaverse platform. Zilliqa has also been used to build products like SimpleHold, Atomic Wallet, Autofarm, and CryptoSlam.
Zilliqa, like other cryptocurrencies, has had a challenging period as its price has dropped sharply. Precisely, it has fallen by over 80% from its highest point in April of this year.
There are several reasons why the coin's price has plummeted. First, Zilliqa has crashed because of the hawkish Federal Reserve. The bank has already hiked rates by 150 basis points and started lowering its balance sheet through the quantitative tightening (QT) process. This explains why most coins have retreated.
Second, ZIL price has dropped because of the falling transactions in its ecosystem. According to its statistics dashboard, the number of smart contract transactions in the past 24 hours was 3,888. This was the lowest figure in weeks. At the same time, the total value locked (TVL) in DeFi has dropped to $219 million, down from almost $1 billion a week ago,
Finally, Zilliqa has struggled because of the ongoing weakness in key industries like DeFi, metaverse, and gaming. A closer look at statistics shows that most of them have declined recently.
Zilliqa price prediction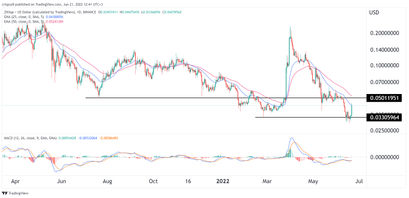 The daily chart shows that the ZIL price has made a strong recovery in the past few days. It has managed to move from a low of $0.029 to today's high of $0.04. The coin is still below the 25-day and 50-day moving averages while the MACD remains below the neutral point.
It is also approaching the important resistance at $0.0500, which was the lowest level on June 21st. Therefore, in the short-term, there is a possibility that the coin will retest this resistance level. In the next few days, however, I expect that Zilliqa will resume the bearish trend.

Crispus Nyaga
Crispus is a financial analyst with over 9 years in the industry. He covers cryptocurrencies, forex, equities, and commodities for some of the leading brands. He is also a passionate trader who operates his family account. Crispus lives in Nairobi with his wife and son.