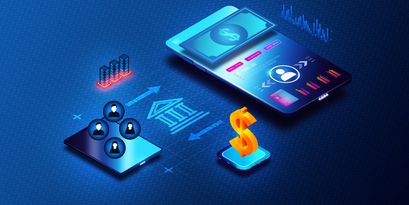 Amid Tepid Market Sentiments, Bitpanda to Layoff Staff

Murtuza Merchant
Last updated 30th Nov 2022
Austrian crypto exchange Bitpanda to reduce its headcount by around 27%
The exchange cites geopolitical tensions, inflation, and impending recession as reasons for layoff
Amid tepid market sentiments, Austrian crypto exchange Bitpanda has announced it will lay off around 27% of its workforce, citing geopolitical tensions, rising inflation, and concerns about the imminence of a recession.
Bitpanda is a platform for trading assets like Bitcoin, Ethereum, and commodities like gold and silver as well.
Uncertainties continue to be prevalent in the crypto markets with the Bitcoin hovering at $21,100, a substantial drop from $68,000 in November last year.
Ethereum is trading just below the $1200 mark.
In the announcement shared through Slack with employees, Bitpanda said there is tremendous uncertainty in the markets currently and that while the industry was passing through a cyclical phase, nobody knew when the market sentiment would change.
According to data on LinkedIn, Bitpanda has 1001 employees.
The exchange, founded in 2014 by Eric Demuth, Paul Klanschek, and Christian Trummer, stated that it would bring down the headcount to 730.
"We've seen crypto winters before and we've always got out of them stronger due to our focus on being a financially healthy company, having a conservative approach, and aiming at all times to be self-funded," it stated.
Cost management is essential. We need to make fundamental changes in how we operate and sharpen our focus by getting back to the basics, prioritizing safety and compliance, user experience, education, and community, while deprioritizing everything else

Bitpanda
Admitting its "mistake," the exchange said its hiring speed was unsustainable.
The downward spiral in the crypto markets over the last few weeks have resulted in major companies like Crypto.com and BlockFi announcing significant layoffs in their workforce.
Cryptocurrency exchange Crypto.com has reduced its headcount by about 260 people, or 5% of its corporate workforce, while crypto lender BlockFi has reduced its staff by around 20%.
Major crypto exchanges like Coinbase, Gemini, Buenbit, and BitMEX have substantially reduced their staff strength as well.

Murtuza Merchant
Murtuza Merchant is a senior journalist, having been associated with various publications for over a decade. An avid follower of blockchain tech and cryptocurrencies, he is part of a crypto advisory firm that advises corporates – startups and established firms on media strategies.