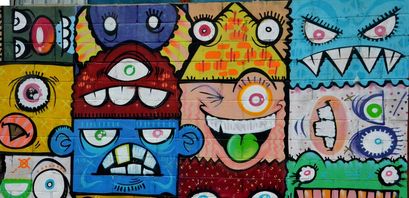 MoonPay's HyperMint and NFTGrails Launch Unique Alec Monopoly NFT Collection

Daniela Kirova
Last updated 11th Aug 2022
Alec's upcoming generative NFT collection is called Rags to Richie, centers on new character
HyperMint will serve as the exclusive minting partner for the NFT collection
MoonPay's newly launched NFT platform, HyperMint, and leading NFT art curator NFTGrails have partnered to launch Alec Monopoly's upcoming generative NFT collection, Rags to Richie, Bankless Times learned from a press release.
HyperMint facilitates minting of millions of NFTs daily
HyperMint, a new self-service platform from MoonPay that enables enterprises, creative agencies, brands, and more to create, manage, and mint hundreds of millions of NFTs a day, will serve as the exclusive minting partner for the NFT collection.
Street art, metaverse club, in-person events
The Rags to Richie collection provides utility with a street-art, play-to-earn NFT game, a metaverse club and Digital Art Gallery, in-person exclusive events, and more than $1 million in giveaways and prizes to holders as part of its initial plans.
An exciting new character by Monopoly
The collection centers on a new character created by Monopoly, combining elements of his most popular subjects with 10,000 unique NFTs, which feature traits and backgrounds personally hand drawn by Monopoly.
Weaving utility into dynamism
The HyperMint platform will support Monopoly's focus on weaving utility into the creativity and dynamism of the collection.
HyperMint's platform enables its users to connect with their audiences, own their intellectual property, and scale the creation, deployment, and sale of utility NFTs worldwide.
Immersive SandBox Club and metaverse art gallery
Monopoly has also partnered with JOYSTICK to create an immersive SandBox Club and Metaverse Art Gallery to exhibit Alec's 'Rags to Richie' art.
A major event featuring Monopoly doing a Live DJ Set in Sandbox, in the Rags to Richie space will take place after the collection launches.
Ivan Soto-Wright, CEO of MoonPay commented:
This partnership between HyperMint and Alec Monopoly is a blueprint for the next phase of NFTs. Alec's development of the 'Rags to Richie' collection is a seamless blend of artistry and utility and unlocks a new path for audiences to create, explore, and play with art. We're excited to work together and continue leading the NFT space forward.
Alec Monopoly added:
I'm excited to open the project beyond just the crypto community, with HyperMint's ability to easily accept credit cards and ensure this mint is smooth and secure.
NFTGrails will be hosting a Twitter Space with Alec Monopoly, MoonPay CEO Ivan Soto-Wright, and other guests on Wednesday, July 20th at 5pm EST.
Daniela Kirova
Daniela is a writer at Bankless Times, covering the latest news on the cryptocurrency market and blockchain industry. She has over 15 years of experience as a writer, having ghostwritten for several online publications in the financial sector.