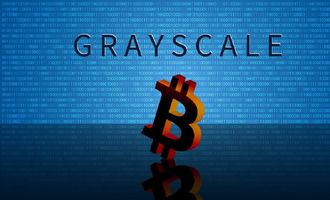 Grayscale Files Lawsuit Against SEC an Hour After Rejection

Daniela Kirova
Last updated 11th Aug 2022
Application for ETF rejected over market manipulation concerns
Grayscale asks the US Court of Appeals to review the SEC's decision
Grayscale attorney believes SEC already allowed a similar product
Grayscale Investments, the world's largest digital asset manager, filed a lawsuit within an hour of learning that the US Securities and Exchange Commission (SEC) had rejected its application to transform Grayscale Bitcoin Trust into an exchange-traded fund (ETF), CoinDesk wrote.
Application for ETF rejected over market manipulation concerns
The regulator rejected the asset manager's application yesterday over concerns about Tether's role in the wider Bitcoin ecosystem, market manipulation, and the lack of a surveillance-sharing agreement between a regulated exchange and a "regulated market of significant size."
The statement reflected concerns SEC has expressed for years in refusing to allow other spot Bitcoin ETFs to operate.
Grayscale files motion linked to APA
In the lawsuit, Grayscale asks the US Court of Appeals to review the SEC's decision. Earlier this year, the investment company stated intentions to sue the SEC if it were rejected, announcing it would file a motion connected to the Administrative Procedures Act.
Grayscale will be working with General Don Verrilli, a former Solicitor who's experienced in APA proceedings.
On Wednesday, Grayscale CEO Michael Sonnenshein said:
We vehemently disagree with and are deeply disappointed by the SEC's decision to continue keeping spot Bitcoin ETFs from coming to the US market.
Has SEC already allowed similar products?
Grayscale believes the SEC should authorize products that are like other products already being traded, Bitcoin futures ETFs in this case. General Verrilli told reporters earlier this month that the SEC's endorsement of futures ETFs shows it sees the underlying market as reliable. He explained:
You have certain kinds of exchange-traded funds, one focused on Bitcoin futures, and the SEC has approved that. In doing so, it determined that this approval was consistent with the securities laws, specifically that no underlying risk of fraud and manipulation existed.
Only a handful of Bitcoin ETFs have been approved
Few Bitcoin futures ETFs are being traded. They trade on the basis of CME's Bitcoin futures products' price, which is linked to an index. On the other hand, the trade of spot Bitcoin ETFs is based on Bitcoin's price.
According to supporters of Bitcoin ETFs, futures markets are still based on the spot price. The SEC maintains that the Commodity Futures Trading Commission (CFTC) regulates CME's futures market.
Image copyright: <a href='https://www.123rf.com/profile_kviztln'>kviztln</a>
Daniela Kirova
Daniela is a writer at Bankless Times, covering the latest news on the cryptocurrency market and blockchain industry. She has over 15 years of experience as a writer, having ghostwritten for several online publications in the financial sector.