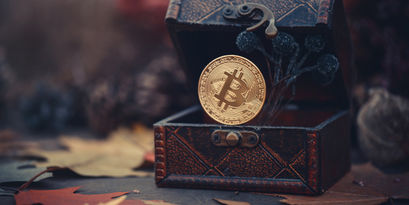 El Salvador Purchases 80 Bitcoin Amid Market Slump

Murtuza Merchant
Last updated 30th Nov 2022
El Salvador purchases 80 Bitcoin at $19,000
The country owns about 2381 Bitcoin, the value of which has halved
El Salvador has purchased an additional 80 Bitcoin (BTC)at an average price of $19,000, even as the broader cryptocurrency markets continue to real under pressure, the country's President Nayib Bukele announced today.
El Salvador bought today 80 BTC at $19,000 each. Bitcoin is the future. Thank you for selling cheap.

El Salvador President Nayib Bukele
"The President also shared screenshots of 40 purchases made totaling $1.52 million.
Notably, the value of El Salvador's investments in BTC has more than halved.
The Central American country first purchased BTC in August 2020 and has accumulated over 2381 BTCs in its treasury, with the most recent purchase being in May 2022, when it purchased 500 coins at an average price of $30,744.
El Salvador's BTC value has halved
According to estimates, the country has invested around $104m in BTC, the value of which currently stands at around $47m.
Bukele has been a staunch advocate of BTC contending that digital currency can help revolutionize El Salvador's economy.
Since El Salvador said it would allow consumers to use the cryptocurrency in all transactions, alongside the US dollar, the International Monetary Fund has urged it to reverse its decision.
El Salvador Finance minister smiles when warned of fiscal risks
When warned about the risks, the Finance minister of El Salvador Alejandro Zelaya said he can only "smile" when warned about fiscal risks.
"When they tell me that the fiscal risk for El Salvador because of Bitcoin is really high, the only thing I can do is smile. The fiscal risk is extremely minimal," he said.
Meanwhile, downplaying concerns that falling BTC prices pose fiscal risks for the Central American nation, its Finance minister Alejandro Zelaya said the only thing he can do is smile.
Zelaya cited an earlier estimate from Deutsche Welles that the country's BTC portfolio had lost some $40m in value.
"Forty million dollars does not even represent 0.5% of our national general budget," he said.
In the last year BTC has become legal tender in two countries - El Salvador and the Central African Republic.

Murtuza Merchant
Murtuza Merchant is a senior journalist, having been associated with various publications for over a decade. An avid follower of blockchain tech and cryptocurrencies, he is part of a crypto advisory firm that advises corporates – startups and established firms on media strategies.