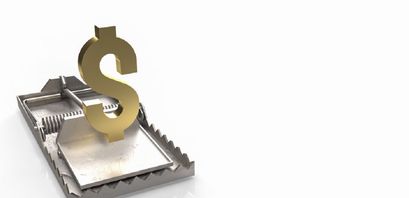 Several Crypto Lenders Under Investigation in California

Daniela Kirova
Last updated 5th Aug 2022
California Department of Financial Protection and Innovation is watching firms that offer interest-bearing accounts
Top politicians and regulators harp on the risks of crypto lending
Several US-based crypto lenders are under investigation by the California Department of Financial Protection and Innovation (DFPI) after a number of leading lenders stopped withdrawals and transfers between user accounts, CoinDesk reported.
The DFPI did not name names, but commented it was "eyeing multiple firms that offer clients interest-bearing crypto asset accounts" as well as service providers that "may not have adequately disclosed risks customers face when they deposit crypto assets onto [lenders'] platforms."
Prominent lenders froze withdrawals
A number of leading crypto lenders have suspended transfers and withdrawals over the past few months, struggling with liquidity crises caused by a dramatic market decline, which led crypto prices to drop to their lowest levels in almost two years. Bitcoin dipped below $20,000 a few times last month alone.
Celsius and Voyager started a tradition
In the middle of last month, US-based lender Celsius announced it would pause transfers and withdrawals on account of "extreme market conditions." Shortly thereafter, Voyager Digital followed suit, announcing they would pause customer deposits, withdrawals, and trading temporarily.
Eventually, they filed for Chapter 11 bankruptcy. This was a few days after the announcement.
Raised awareness of the risks of crypto lending
The investigation in California follows public statements from top politicians and regulators, warning potential loan recipients of the risks of crypto lending. In June, US Senator Elizabeth Warren (D-Mass.) issued a statement by email, describing crypto lenders' claims of double-digit rates as "too good to be true." She wrote:
Too many crypto firms have been able to scam customers with too-good-to-be-true claims about safe sky-high returns, leaving ordinary investors holding the bag while insiders make off with their money.
Not the first investigations in California
In the past few months, the California DFPI investigated and took actions against a number of crypto companies, including Voyager and BlockFi. The law enforcement authority found some crypto interest accounts from those lenders should have been registered as securities.
Registering a product as a security when it objectively is one is crucial for making sure investors receive sufficient information to be able to take decisions on crypto-interest loans and other relatively risky investment opportunities, representatives of the department commented.
Daniela Kirova
Daniela is a writer at Bankless Times, covering the latest news on the cryptocurrency market and blockchain industry. She has over 15 years of experience as a writer, having ghostwritten for several online publications in the financial sector.