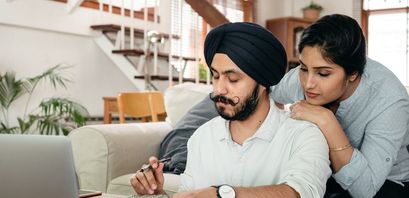 Crippling Crypto Tax in India Leads to Massive Trading Volume Drop

Daniela Kirova
Last updated 11th Aug 2022
First law demands people pay a 30% tax on unrealized gains
The second involves a 1% source tax on every transaction
Crypto entrepreneurs are fleeing India
The Indian crypto industry has seen major losses this year since the government introduced two crippling tax laws on unrealized, crypto-related gains and transactions, Cointelegraph wrote. The first one demands people pay a 30% tax on unrealized gains.
The regional crypto community found itself in turmoil after the law took effect on April 1. Entrepreneurs and investors attempted to decipher the impact, but with very little success.
Crypto entrepreneurs are moving away from India
The second law is expected to impact trading even more severely. It involves a 1% source tax on every transaction. Crypto entrepreneurs are considering moving away from India to friendlier jurisdictions.
A massive trading drop has been reported by Indian crypto exchanges. CoinGecko data show trading volume is down almost 60% on average as investors seek out offshore exchanges to minimizes their losses from the massive taxes.
Will the government reconsider?
Earlier, India's finance minister Nirmala Sitharaman shared plans to reconsider these changes, acknowledging the backlash that could be expected. It's possible the government might vote amendments to these crypto-related taxes.
The long-term impact
Tezos India president Om Malviya does not believe long-term investors will be disrupted very much, if at all. He anticipates pro-crypto legislative reforms in the near future. He advised hodlers to study the technology while awaiting friendlier tax reforms, telling Cointelegraph:
Even the users from smaller cities will be forced to study the cryptocurrency, study about the team and technology and the fundamentals behind it, and then make any investment or trading decision.
COO and cofounder of DeFi lending protocol EasyFi Anshul Dhir begs to differ. In his opinion, long-term investors will probably join crypto entrepreneurs in seeking greener pastures unless the Indian government introduces friendlier laws.
Stimulating long-term holders?
The dramatic reduction in crypto trading volume across Indian exchanges shows investors are willing to keep hodling until pro-crypto regulations take effect. However, a liquidity drop accompanied the slowdown in trade volumes, which affected the global crypto ecosystem's liquidity.
The digital rupee is in the works
Globally, central banks are making efforts to introduce their own central bank digital currencies (CBDC or stablecoins) or at least experiment with them. India was expected tolaunch the digital rupee as early as this year.
Mr. Sitharaman expects it to lend the digital economy a "big boost." According to experts, the digital rupee will speed up and lower the costs of global payments, but the retail industry isn't likely to accept it as a store of value.
Daniela Kirova
Daniela is a writer at Bankless Times, covering the latest news on the cryptocurrency market and blockchain industry. She has over 15 years of experience as a writer, having ghostwritten for several online publications in the financial sector.