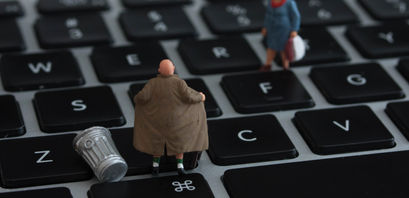 61% of Metaverse Users Are Concerned About Sexual Harassment

News Desk
Last updated 5th Aug 2022
Concerns about sexual harassment in the metaverse are growing
These types of incidents have already happened in the metaverse
Sexual harassment, discrimination, and other forms of virtual attacks are becoming common issues in the metaverse. While a report published in the journal for Digital Games Research found many people have been dismissive of claims of VR sexual harassment, concerns about the potential for attacks in the metaverse are growing.
The research on the metaverse and attitudes toward this new technology reveals a number of concerns from potential users who are interested in joining this space. Sexual harassment was one of the major issues highlighted by the report, alongside fears about environmental energy consumption and its possible impact on mental health.
Fears About the Metaverse Are Mounting
According to a National Tracking Poll by the Morning Consult, 61% of adults say they're now concerned about sexual harassment in the metaverse. Notably, the concerns are higher among women than men, with 41% of women sharing "major" concerns, compared to 34% of male users.
The report revealed some interesting insights into how users feel about the threat of harassment in the metaverse. For instance:
Younger people were most nervous about sexual harassment: 47% of people aged 18-34 said they had "major concerns" about sexual harassment compared to 33% of people over the age of 65.
The higher the education, the greater the concern: 37% of people with a below college education expressed major concern, compared to 39% of post-graduates and 40% of those with a bachelor's degree.
Minority groups were more worried than most: Hispanic groups expressed the most concern about sexual harassment in the metaverse (51%), followed by black and "other" adults (45%), and finally, white users (36%).
Concern was higher among urban groups: 47% of respondents in urban groups said they were concerned about harassment in the metaverse, compared to 33% of suburban respondents and 36% of rural respondents.
Democratic voters were more concerned than Republicans: 10% more Democratic voters shared "major" concerns about sexual harassment in the metaverse (43% vs 33%).
Religious respondents were more anxious than most: 61% of Christians said they were concerned about sexual harassment in the metaverse, alongside 76% of religious (non-Catholic/protestant) respondents. In comparison, 56% of atheists and 58% of agnostic respondents expressed concern.
Interestingly, the employment status of the people in the report also had an impact on how likely they were to be concerned about sexual harassment issues in the metaverse.
A total of 73% of self-employed respondents said they were either somewhat or significantly concerned about the issue of sexual harassment in the metaverse. Only 49% of retired respondents felt the same, likely due to their lower awareness of emerging technologies.
Students were also particularly concerned about metaverse issues, with 45% saying they had a major worry about sexual harassment in VR environments and 32% claiming they had a "minor" concern.
Metaverse Sexual Harassment Issues Already Exist
The metaverse already has a sexual harassment problem, according to numerous reports issued in the past two years. One researcher aiming to study user behavior on the Meta social networking platform, Horizon World, claimed her avatar was "raped" in the virtual space within an hour of getting online.
According to a report published by "SumOfUs," the reporter was invited to a private party and asked to disable a setting preventing other users from coming close to her. The report also links to a video showing what happened to the avatar from the researcher's perspective. Though the incident happened in virtual reality, it left the researcher "disoriented" and shaken.
This isn't the only example of such an attack in the metaverse. Nina Patel, a researcher and psychotherapist said she was "virtually gang raped" within 60 seconds of joining Horizon World. Channelle Siggens was approached in a metaverse game called "Population One," and her avatar was sexually assaulted, while Sydney Smith claimed she was exposed to sexist remarks and even had players record her voice for masturbation purposes.
Is It Time for Stricter Regulations in the Metaverse?
While sexual harassment in VR might not seem as dangerous as physical assault, it's important to note that sexual harassment isn't always a "physical" thing — it can be verbal or emotional as well, and it appears to be emerging in the virtual landscape too.
While opinions about the threat of sexual harassment in the metaverse differ among demographics, the reports show concerns are mounting across the board, so there may be a need to impose stricter regulations in the metaverse to prevent sexual assault and penalize offenders.

Jonathan Merry, CEO of BanklessTimes.com