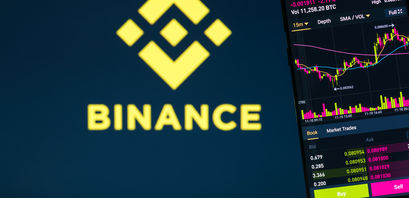 Binance and Bolt Partner for Bolt+, a Unique Entertainment Experience

Daniela Kirova
Last updated 5th Aug 2022
Bolt+ is a Binance Pay-powered, innovative live social, gaming, and entertainment experience
Creators from Twitch and YouTube can start earning from the get-go
Leading digital asset exchange Binance and Bolt Global, a technology company building Web3-compatible services and platforms for the next internet generation, joined forces to offer Binance's more than 90 million users worldwide access to Bolt+, Bankless Times learned from a press release.
What is Bolt+?
Bolt+ is a Binance Pay-powered, innovative live social, gaming, and entertainment experience for live streamers, ordinary users, and content creators. It's available on iOS and Android as a mobile app as well as on the web.
You can also access it as a Smart TV app through VIDAA, the most dynamically growing OS on Smart TVs for tens of manufacturers, including Toshiba and Hisense. It's available on 14 million Smart TVs.
Start earning from day 1
Binance and Bolt+ welcome creators from Twitch and YouTube to start earning from the get-go. Fans can send their favorite content creators and streamers tips and gifts on Bolt+, paid for in crypto directly from their Binance wallets. The recipients can cash out their earnings anytime via Binance Pay.
The most lucrative channel to earn
Utility-based NFT channels, sponsorship, and advertising are also available to all content creators on Bolt+. Live streamers and creators get to keep almost 100% of their earnings on Bolt+ to enable universal value creation for users. In comparison, many existing web2 platforms charge as much as 55% as fees.
Onboarding global entertainment leaders
The new platform has onboarded global entertainment leaders like leading football media firm OneFootball and Monstercat, an international and independent label for electronic music. Other participants include Euronews and France 24.
1-click authentication for NFT communities
NFT-holder communities are accessible across World of Women, Bored Ape Yacht Club, Sandbox, and other well-known collections via one-click authentication through WalletConnect, Metamask, or the BoltX Web Extension.
Jonathan Lim, Global Head of Binance Pay, commented:
Creators and streamers can earn in crypto effortlessly and take advantage of the security and ease of use the Binance ecosystem has become synonymous with. Brands can power fan experiences through Binance Pay and carry out meaningful initiatives on their Bolt+ channels. We are delighted to power more creative activations of Binance Pay by brands, streamers, and other users across the Bolt Global ecosystem.
Bolt Global Cofounder Christel Quek added:
We are excited to partner with Binance Pay to give more industries access to web3 adoption. Binance's 90 million users make Bolt+ a desirable partner for other brands.
Daniela Kirova
Daniela is a writer at Bankless Times, covering the latest news on the cryptocurrency market and blockchain industry. She has over 15 years of experience as a writer, having ghostwritten for several online publications in the financial sector.