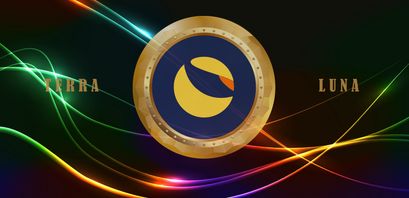 Terraform Cofounder's Home Raided by Police in South Korea

Daniela Kirova
Last updated 11th Aug 2022
Luna investors based in South Korea filed a complaint against Terraform Labs
Upbit, Bithumb, Coinone, and four other leading South Korean crypto exchanges were raided by prosecutors
The home of Daniel Shin, cofounder of Terraform Labs, was raided by police on Wednesday in Seoul, CoinDesk reported, citing local media.
Terraform is behind the now-defunct Terra protocol. The raid was part of a wider investigation over allegations that the TerraUSD stablecoin collapsed due to fraud.
The industry-wide fallout continues
The stablecoin lost its peg to the USD in May, leading to an industry-wide fallout, in which a number of exchanges and hedge funds fell victim to overexposure.
That month, a few Luna investors based in South Korea filed a complaint against Terraform Labs and its cofounder Do Kwon, claiming he committed fraud and violated local securities laws.
Authorities raid Bithumb, Upbit, Coinone
Shin is yet another associated person to find himself in the bull's eye of authorities. Earlier this week, Upbit, Bithumb, Coinone, and four other leading South Korean crypto exchanges were raided by prosecutors in connection with TerraUSD and LUNA's collapse.
A total of eight residential and office addresses were raided. Authorities are seizing material to investigate whether Do Kwon caused the collapse intentionally.
Terraform assets frozen
Korean police froze Terraform Labs' assets in May to stop the firm from syphoning off funds that may have been obtained illegally. Prosecutors announced a travel ban in June on a number of people linked to the company, including former employees.
Do Kwon is also being investigated on accusations of tax evasion. Both he and Daniel Shin have addresses in Singapore, though nobody knows whether they actually live there. Terraform Labs is also registered in Singapore, but has no permanent office there like most such companies.
Slim prospects of damage control
Terraform's only assets are from the non-profit Luna Foundation Guard, which is registered in Singapore as well. It was overseen by Do Kwon and controls the wallets which should have supported the stablecoin's currency peg. Most of them are currently empty.
Daniela Kirova
Daniela is a writer at Bankless Times, covering the latest news on the cryptocurrency market and blockchain industry. She has over 15 years of experience as a writer, having ghostwritten for several online publications in the financial sector.