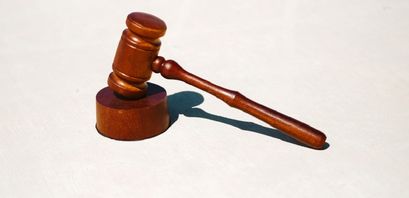 Class Action Suit Launched Against TerraForm Labs

Daniela Kirova
Last updated 5th Aug 2022
The lawsuit is also against Jump Crypto, Republic Maximal LLC, Tribe Capital, Jump Trading LLC, Republic Capital
It is on behalf of all entities and persons who bought or otherwise acquired Terra Tokens
The prices of LUNA and TerraUSD dropped by almost 100% and 91%
Shareholder rights law firm Bragar Eagel & Squire, P.C. announced a class action lawsuit against TerraForm Labs in the US District Court for the Northern District of California, Bankless Times learned from a press release.
Jump Crypto, 3AC, etc. also named as defendants
The lawsuit is also against Jump Crypto, Republic Maximal LLC, Tribe Capital, Jump Trading LLC, Republic Capital, DFinance Capital, DFinance Technologies, Do Kwon, Nicholas Platias, GSR/GSR Markets Limited, and Three Arrows.
On behalf of all entities who bought into Terra
It is on behalf of all entities and persons who bought or otherwise acquired Terra Tokens, including TerraUSD, LUNA, WHALE, ASTRO, KRT, ANC, APPOLO, XDEFI, MINE, MIR, aUST, and vUST, mirrored assets such as mETH and mTSLA, bonded assets like bETH and bLUNA, and/or liquidity pool tokens (UST-mVIXY-LP, etc.) between May 20 of last year and May 25 of this year.
TerraUSD was unable to recover its peg value
The price of the USD-backed stablecoin dropped to $0.07 from $1.00 on May 25 and was unable to recover. The prices of LUNA and TerraUSD dropped by almost 100% and by 91%, respectively. LUNA has not recovered since then either.
The allegations
The plaintiffs allege that the defendants violated the Exchange Act by carrying out conduct, a plan, and a scheme that TerraForm aimed at and effectively cheating retail investors, and leading them to buy Terra Tokens at artificially inflated prices.
Other violations involved making untrue material fact statements, endorsing false statements they knew or could have known were materially misleading, and omitting the facts necessary to render the statements not misleading.
TerraForm failed to register Terra tokens
The plaintiffs further allege that TerraForm and the other defendants named violated the Securities Act by failing to register Terra Tokens. The complaint asserts California common law claims for civil conspiracy and aiding and abetting.
A 'pattern' of racketeering
The plaintiffs also claim the defendants violated the RICO Act (Racketeer Influenced and Corrupt Organizations) by conducting business affairs based on a pattern of racketeering activity.
Finally, the defendants are accused of violating California common law by owning Terra Tokens at an inflated monetary value, of which the plaintiffs were the rightful owners.
Daniela Kirova
Daniela is a writer at Bankless Times, covering the latest news on the cryptocurrency market and blockchain industry. She has over 15 years of experience as a writer, having ghostwritten for several online publications in the financial sector.