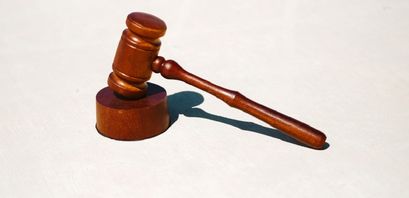 Regulators Order Voyager to Stop Lying About FDIC Insurance

Daniela Kirova
Last updated 5th Aug 2022
Customers who invested with Voyager won't receive FDIC insurance coverage
The regulators demanded the lender remove any references or statements suggesting the company holds FDIC insurance
US financial regulators ordered embattled crypto lending platform Voyager Digital to stop lying to users that their funds are government-insured in case the company fails, CoinDesk reported.
In a letter published early this morning, the Federal Reserve and FDIC stated:
Voyager has made various representations online, including its website, mobile app, and social media accounts, stating or suggesting that: (1) Voyager itself is FDIC-insured; (2) customers who invested with the Voyager cryptocurrency platform would receive FDIC insurance coverage for all funds provided to, held by, on, or with Voyager; and (3) the FDIC would insure customers against the failure of Voyager itself. These representations are false and misleading.
The Canadian lender collapsed early July
In their joint statement, the regulators expressed the stance that customers mistakenly relied on these representations and now can't access their funds. Voyager, which is based in Toronto, declared bankruptcy earlier this month.
The regulators demanded the lender remove any references or statements suggesting the company holds FDIC insurance at once. The defunct lender complied, sending the regulators a letter, in which they confirmed they had removed them and detailed the steps, with which this was achieved.
Regulators asked for proof
In addition, the regulators asked Voyager to provide written proof of statements made related to FDIC deposit insurance in case the platform continues to claim they were true and accurate. They have a deadline of 2-10 business days to comply.
The Federal Reserve and the FDIC warned they would take additional measures, if needed, but didn't provide any details around these.
Only Voyager's own account is insured
Earlier, the FDIC confirmed it had been investigating claims that Voyager's users' funds were insured. It emerged that just Voyager's omnibus account had FDIC coverage.
Too little, too late
The regulators' letter, which they sent to Voyager CEO Stephen Ehrlich, comes too late. Customers have already lost a lot of money. The watchdogs are observing bankruptcy courts and intervention from FTX and other firms.
FTX made Voyager clients an early liquidity offer, but Voyager's lawyers called a "low-ball bid dressed up as a white knight rescue" that had advantages only for FTX.
Daniela Kirova
Daniela is a writer at Bankless Times, covering the latest news on the cryptocurrency market and blockchain industry. She has over 15 years of experience as a writer, having ghostwritten for several online publications in the financial sector.