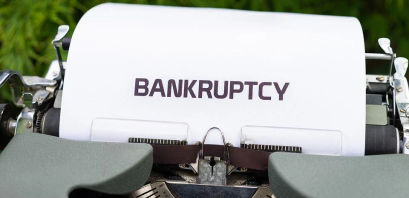 Crypto Lender Voyager Files for Bankruptcy

Daniela Kirova
Last updated 5th Aug 2022
In the market collapse, cryptocurrencies have lost about $2 trillion of their value
Alameda extended Voyager a credit line and agreed to inject capital into BlockFi
Crypto lender and trading platform Voyager Digital Ltd. filed for Chapter 11 bankruptcy protection less than a month after Alameda Research lent it a helping hand, citing the collapse of an affiliated hedge fund and market volatility as the reasons, Bloomberg reported.
Alameda is the biggest single creditor
With that, Voyager joins the list of crypto market casualties. In the market collapse, cryptocurrencies have lost about $2 trillion. Billionaire Sam Bankman-Fried's Alameda, which loaned Voyager about $485 million in mid-June via a credit line, is listed as the biggest single creditor.
Voyager listed assets and liabilities of $1-$10 billion in its Chapter 11 filing. They have $350 million in a customer benefit bank account and the crypto assets on their platform are worth around $1.3 billion.
Claims against 3AC add to pressure
According to a separate statement, Voyager has claims against Three Arrows Capital, who also filed for bankruptcy. They also have over $110 million in owned crypto assets and cash on hand. Voyager issued 3AC a notice of default last month.
Voyager offers crypto lending, trading and staking as well as yield products. Companies in that niche, such as Vauld and Celsius Network, suspended withdrawals due to insufficient liquidity.
Mikkel Morch, executive director at crypto hedge fund ARK36, commented:
Voyager's bankruptcy filing basically confirms that the crypto lender did use its customers' funds as a source of dollar liquidity and lent them to entities like 3AC as a leveraged trade of sorts while it would constantly borrow money itself to meet current withdrawal requests.
Voyager coin down 98%, shares 42%
According to Voyager CEO Stephen Ehrlich, loyalty rewards, deposits, withdrawals and trading on the Voyager platform remain suspended. Customers with positive balances of their crypto accounts will receive a combination of Voyager tokens, funds from the 3AC recovery, and their digital assets.
CoinGecko data showed the Voyager coin has lost 98% from its peak. Its market value dropped to $51 million after its shares plummeted 42% on Monday.
The chasm widens
The bear market that began at the end of last year deepened with TerraUSD's collapse in May. In June, Bitcoin recorded the biggest monthly drop in its history.
With sinking leverage throughout the industry, Alameda emerged as the last resort, giving Voyager a credit line and reaching an agreement to inject capital into BlockFi.
Bankman-Fried, who's also behind crypto exchange FTX US, told Bloomberg he was also open to exploring acquisitions of failing crypto miners.
Daniela Kirova
Daniela is a writer at Bankless Times, covering the latest news on the cryptocurrency market and blockchain industry. She has over 15 years of experience as a writer, having ghostwritten for several online publications in the financial sector.