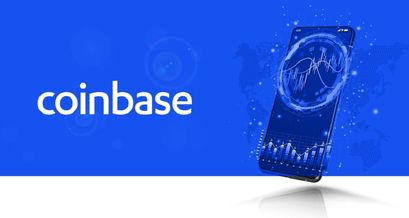 Coinbase Verified Users Approach the 100M Mark

Elizabeth Kerr
Coinbase says its platform's number of verified users has seen tremendous growth.
The platform is committed to complying with the European Union and U.S policies.
Coinbase has been at the forefront of developing and strengthening the crypto-economy. In 2012, the platform began with an aim to allow everyone, regardless of location, to send and receive Bitcoin quickly and safely. Since then, the platform has grown to serve millions of people, with users growing gradually. According to BanklessTimes.com, Coinbase verified users are approaching the 100M mark.
During the announcement of these findings, Jonathan Merry, CEO of BanklessTimes, made the following statement:
Coinbase is on a good path. The number of users has been gradually increasing each year. Users' approval of the platform is a validation that it works.

Jonathan Merry, CEO of BanklessTimes
Coinbase, the Engine That Drives Crypto-Economy
Coinbase provides an easy-to-use and convenient platform for crypto enthusiasts. It is a starting point for customers worldwide as they learn about cryptocurrency and embark on their crypto journeys. The platform boasts 98 million authenticated users, 13,000 organizations, and 230,000 network partners in over 100 nations.
The percentage growth of verified users between Q4 2021 and Q1 2022 stands at 10.1%. It has risen from 89 million to 98 million. On average, 9 million users visit the site every month. This indicates a great potential for the site to continue growing.
Coinbase User Growth Factors
The number of verified users shows Coinbase's popularity as a crypto exchange in the United States. Unlike competitors, the organization has no hacking incidents due to robust security procedures.
The platform is committed to the European Union and U.S. cryptocurrency compliance. By following the law, the exchange has gained more consumers' trust, as shown by the verified users.
While transaction volumes are fundamental to this forecast, other factors such as cryptocurrency ETFs have an impact. Many Bitcoin ETF applications have been submitted to the U.S. Securities and Exchange Commission (SEC), and it is anticipated that they will be approved soon. When the United States catches up, exchanges like Coinbase may see an increase in new users, implying even more growth in the future.
Bitcoin's value has dropped with asset trading sideways. Nevertheless, Coinbase has remained one of the market's strongest players and is poised for further success in the coming years.

Elizabeth Kerr
Elizabeth is a financial content specialist from Manchester. Her specialities include cryptocurrency, data analysis and financial regulation.