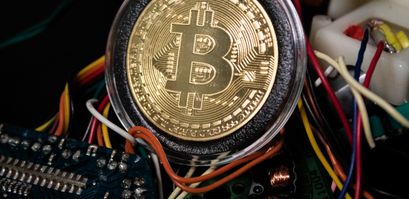 Mining Company PrimeBlock and VC Firm 10X Terminate $1.25b Merger

Daniela Kirova
Last updated 23rd Sep 2022
The two firms terminated their agreement on August 12 by mutual consent
Uncertain crypto and mainstream market conditions in recent months were likely a factor
Bitcoin miner PrimeBlock has terminated plans to be listed through a merger with venture capital company 10X Capital Venture Acquisition. The two firms terminated their agreement on August 12 by mutual consent, a US Securities and Exchange Commission filing shows.
The merger was expected to take place in the second half of this year, generating an impressive $1.25 billion in enterprise value.
A gloomy market could be the reason
While the decision hasn't officially been justified, it's likely uncertain crypto and mainstream market conditions in recent months were a factor.
Blank check companies are turning away from crypto
In the wake of the crypto market downturn, the attraction to crypto firms has waned. Blank check-type mergers and acquisition deals were a prevalent means for these firms to access public stock markets up until recently.
In analogical circumstances, eToro and FinTech Acquisition Corp. V planned a $10.4 billion merger, after which the user-friendly trading platform would have gone public. However, the deal was terminated, with Fintech Chair Betsy Cohen calling it "impracticable."
Daniela Kirova
Daniela is a writer at Bankless Times, covering the latest news on the cryptocurrency market and blockchain industry. She has over 15 years of experience as a writer, having ghostwritten for several online publications in the financial sector.