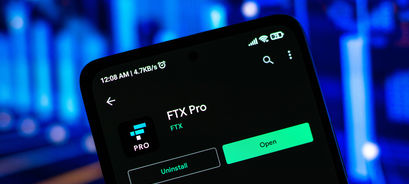 FTX Net Income Grows 2,182% in One Year

Daniela Kirova
Last updated 30th Nov 2022
FTX's impressive performance was fueled by sponsorships, partnerships, and massive customer onboarding
FTX's revenue grew from $90 million to $1.2 billion in just one year
Bitcoin and other cryptos hit all-time highs in 2021, and FTX was one of the crypto exchanges to reap the benefits. The exchange's revenue reported increased by 1,000% last year, documents leaked to CNBC showed.
FTX's impressive performance was fueled by sponsorships, partnerships, and massive customer onboarding.
Financial documents show FTX's revenue grew from $90 million to $1.2 billion in just one year. Operating income made the main contribution to this, showing a 1,842.85% increase: $14 million in 2020 to $272 million in 2021.
Net income of $388m
Most impressively, FTX's net income was $388 million, up from $17 million in 2020. This is an increase of 2,182.35%. Reportedly, the exchange made $270 million in the first quarter of this year alone.
The impact of crypto winter
FTX's performance during the crypto winter has yet to be seen. The bear market probably impacted its growth trajectory.
Further, documents show the exchange's cash reserves stood at $2.5 billion at the end of 2021. The profit margin was reportedly 27%.
CZ raises concerns about 'jitters'
Binance CEO Changpeng 'CZ' Zhao has alarmed about jitters, which is where a trade order is put off to enable the completion of more recent trades. He didn't target a specific platform in his tweets, but the Twitter community associated them with FTX. CZ said:
All of you guys knew and didn't say anything. We need to fight the bad players.
Daniela Kirova
Daniela is a writer at Bankless Times, covering the latest news on the cryptocurrency market and blockchain industry. She has over 15 years of experience as a writer, having ghostwritten for several online publications in the financial sector.