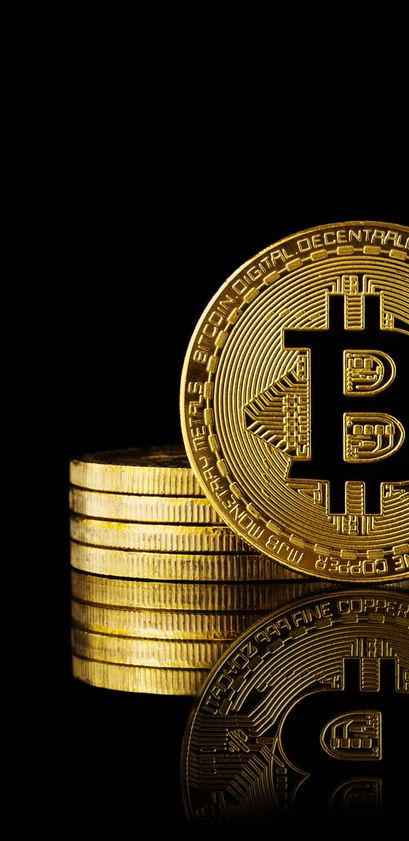 Bitcoin Price Prediction: Here's Why BTC Could Crash to $12,365

Crispus Nyaga
Last updated 15th Dec 2022
Bitcoin price has been in a strong bearish trend in the past few weeks.
It has formed a double-top pattern on the weekly chart.
Bitcoin price plunged to the lowest level since June 19 as global risks continued and fear of a more hawkish Federal Reserve. The BTC/USD price crashed to a low of 18,576 while the BTC/GBP exchange rate plunged to 16,345.
Why is Bitcoin crashing?
Bitcoin price has been in a strong bearish trend in the past few months as investors remain concerned about the growing risks in the market.
The biggest risk in the market is the Federal Reserve, which has embraced an extremely hawkish tone. It has already hiked interest rates by 225 basis points and started a quantitative tightening policy. At the same time, Fed officials have hinted that rate hikes will continue in the coming months.
Jerome Powell reiterated this view at the Jackson Hole Symposium in Wyoming. He also warned that there will be pain in the market as the bank battles the extremely high inflation.
Learn more about how to buy Bitcoin.
Historically, Bitcoin and other risky assets tend to underperform when the Federal Reserve is hiking. Indeed, after staging a strong rally in August, most stock indices like the Dow Jones and the Nasdaq 100 have all retreated. As such, after inflating a stock and cryptocurrency bubble in 2020, it makes sense for stocks and BTC to drop as the Fed deflates it.
In line with this, Bitcoin price has also collapsed because of the soaring US dollar. With the Fed reducing the volume of dollars in circulation and with interest rates rising, most investors have turned to the safety of the USD. As a result, the dollar index has surged to the highest level in more than 20 years.
Meanwhile, there are lingering recession risks in the market. Recent data by S&P Global showed that manufacturing and services activities in most countries have been falling.
Bitcoin price prediction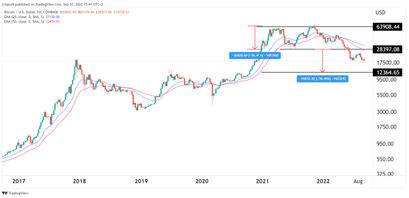 The weekly chart shows that the BTC/USD price has been in a strong bearish trend in the past few weeks. This decline formed a double-top pattern at about 63,908. In price action analysis, this pattern is usually a bearish sign.
Now, the coin has moved below the neckline of this pattern. It has then moved below the 25-week and 50-week moving averages. Therefore, the Bitcoin price will likely keep falling as sellers target the next key support at $12,365. This price is established by measuring the distance between the double-top and its neckline.

Crispus Nyaga
Crispus is a financial analyst with over 9 years in the industry. He covers cryptocurrencies, forex, equities, and commodities for some of the leading brands. He is also a passionate trader who operates his family account. Crispus lives in Nairobi with his wife and son.