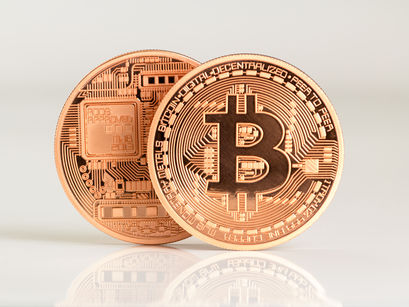 Over 1M Of All BTC Is Owned by Public Corporations and Governments

Elizabeth Kerr
Last updated 15th Dec 2022
Governments and corporations worldwide hold almost 7.2% of Bitcoin circulating.
Several companies have already invested in Bitcoin, including MicroStrategy and Galaxy Digital Holdings.
Governments are positioning themselves to earn from cryptocurrencies.
Bitcoin's circulating supply is constantly on the rise. This is because miners' block rewards for validating transactions are halved every four years. This happens until the total supply of Bitcoin reaches 21 million, which is projected to be sometime in 2140.
Bitcoin has attracted the institutions' attention since its early days. They have been buying and holding the cryptocurrency, with some announcing their plans to use it. According to BanklessTimes.com, over 1 million Bitcoin (over 7%) of the circulating supply is owned by public corporations and governments.
Speaking on the data, the CEO of BanklessTimes, Jonathan Merry, said,
Bitcoin has become too big to ignore, and we're seeing a trend where corporations and governments are looking to acquire and hold the asset. These institutions buy Bitcoin "to hedge against macroeconomic trends, store value, or earn interest on their holdings. Central banks could influence the price of Bitcoin in the future. We could see central banks stepping in to buy Bitcoin en masse if they feel that its rise is a threat to their fiat currency dominance.

BanklessTimes CEO, Jonathan Merry
Countries Holding High Numbers of Bitcoin
The leading country in terms of government-owned Bitcoins is Bulgaria at 213,519 BTC, followed by Ukraine at 45,351, and El Salvador comes third with 9,500 coins. Finland with 1981, and Georgia's 66 complete the top five countries.
Public companies hold 266,417 Bitcoins, valued at $7.78 billion. The majority of these funds — more than 129,000 BTC — are held by MicroStrategy. Elon Musk-led Tesla comes in second with over 43,000 coins. And with 16,400 BTC under control, Galaxy Digital Holdings rounds out the top three.
Everyone Wants a Piece of the Pie
Most governments and corporations ventured into crypto after 2017 when Bitcoin hit an all-time high. But the 2021 successes were the game changer. Crypto became lucrative, and most entities wanted a pie. As a result, governments and corporations began exploring how they could earn from it.
El Salvador went full; they even developed Chivo Wallet and ATMs for crypto transactions. The government then lured citizens to embrace bitcoin and the Chivo app.
In a nation where working full time at the minimum wage only nets $300 per month, the government offered $30 as a promotion to anyone who downloaded and enrolled with the app.
However, Chivo software was plagued with issues and rapidly attracted fraud. In the first three months, there were around a thousand occurrences of identity theft in wallets.

Elizabeth Kerr
Elizabeth is a financial content specialist from Manchester. Her specialities include cryptocurrency, data analysis and financial regulation.