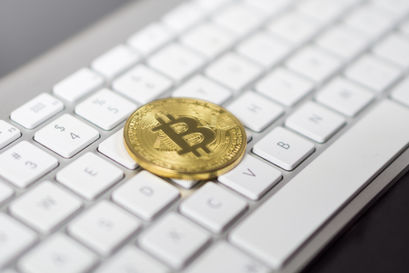 A Year in Review - Google Search Trends 2022 for Crypto

Aleksandar Hrubenja
Last updated 31st Jan 2023
Google Search peaked for most crypto-related terms in January, May/June, and late November.
Peaks in searches are related to volatility in the market.
It has been a turbulent year for the crypto world - but then again, which year wasn't? From the severe crash in May, to the ongoing FTX disaster, there is never a dull moment when it comes to cryptocurrency.
But how does this relate to peoples' search patterns? What do Google Search Trends have to tell us about 2022 and crypto? Well, Banklesstimes.com has had a look at the data.
"Volatility and the crypto market go hand in hand, and 2022 was no different. The data clearly shows interest spikes when upheavals in the market occur".

Jonathan Merry, CEO of BanklessTimes.com
Google Trends For Crypto
First, let's look at the search trends for the term "crypto". In 2022, it hit two peaks in terms of search volume. The first peak happened in early January, after which interest moved downward until the second peak occurred in early May. It dropped again, and then reached 70% of its January peak in June, then dropped significantly to 28% of its peak, spiked to 61% in November, and then went down sharply again.
This is a trend that shows up for all other relevant terms as well.
Searches for "cryptocurrency" show the same pattern - peaks in January, May/June, and November, with sharp, downward drops in between. Blockchain shows similar results, with peaks occurring at similar times but with less dramatic peaks and valleys.
And again, the same happened for bitcoin, with the same distribution of peaks and drops, except they were higher in June than they were in January. And again, searches for Dogecoin show similar peaks in January, May/June, then a drop, but then a huge spike in late October, early November.
So what does this tell us? There was an intense interest in these terms in January. Then interest fizzled out significantly until the next two spikes in May and June. Then another drop, and then a small spike around November..
| | | |
| --- | --- | --- |
| Term | Average monthly search vol. (US) | % share of global search vol. |
| "crypto" | 406,000 | 23% |
| "cryptocurrency" | 510,000 | 25% |
| "bitcoin" | 4,600,000 | 16% |
| "dogecoin" | 729,000 | 12% |
| "blockchain" | 168,000 | 12% |
*data from AHREFS
The Background Behind the Data
So, how can we explain these trends?
Simply put, they follow significant events in the industry.
January saw a serious plunge in Bitcoin's value, the lowest it had for some time, being at 50% of where it was in November. And then May happened when it dropped to its lowest since 2020. With more than $300 billion lost in crypto prices, the news reached mainstream media and entered public consciousness to a much greater degree.
Of course, the interest in these terms during November was influenced by the FTX scandal. Another bit of news that entered the mainstream outside general financial and crypto interests.
The other cause is centered on investors frantically trying to stay on top of things during these volatile periods.
As far as Dogecoin's October/November trends are concerned, the most likely reason is Elon Musk. A vehement proponent of the currency, Musk's October acquisition of Twitter, and general support of Dogecoin, probably drove people to research the currency more.

Aleksandar Hrubenja
With a BA in English literature and linguistics, training provided by veteran licensed court interpreters, and direct content management experience, Aleksandar Hrubenja knows what good content looks like. He's tackled any topic thrown his way, spending the last six years writing articles on finance, cryptocurrency, and digital marketing — just to name a few.