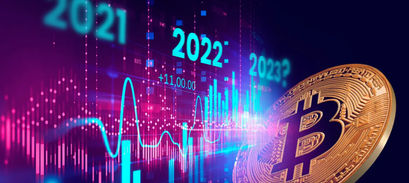 Fear and Greed, VIX index Points to a Bitcoin Price Plunge

Crispus Nyaga
Last updated 31st Jan 2023
Bitcoin price drifted downwards after the strong US non-farm payrolls data.
The fear and greed index and VIX index points to more sell-off.
Crypto investors are still in fear mode, according to the fear and greed index. It has been stuck at the fear zone in the past few months as investors remained worried about regulations, contagion risks, and the Federal Reserve. Bitcoin price drifted lower on Friday after the US published strong December jobs numbers. It has fallen by more than 70% in the past 12 months.
Fear and greed index and VIX index
Market sentiment is an important data in the financial market. Historically, prices of key assets like stocks and bonds tend to react to fear and greed in the market. In most periods, these assets tend to do well when investors are greedy and underperform when they are fearful. The VIX index has risen from $18 to $21, signaling that there is some volatility.
The fear and greed index is the best-known tool for assessing the state of the market. The main index was created by CNN Money. It tracks the movement of key gauges like the VIX index, stock breadth, market momentum, stock price strength and breadth, put and call options, and safe haven demand. This fear and greed index stands at 44, indicating that there is fear in the market.
The crypto fear and greed index, on the other hand, looks at other key factors like Bitcoin dominance, market momentum, and volatility. It has remained below 30 in the past few months. I believe that the best fear and greed gauge is crypto inflows and outflows in exchanges. Inflows tend to rise when investors are greedy and vice versa.
Data compiled by DeFi Llama shows that most exchanges have seen significant outflows in the past few months. Investors are fearful about the Fed. Data published on Friday showed that the American economy created over 230k jobs while the unemployment rate dropped to 3.5%. Therefore, there is a likelihood that the Fed will hike rates.
Another cause of fear is that we could see another FTX. As I wrote in this article, there are concerns that Huobi could go under. Binance has also been in the spotlight recently.
Bitcoin price prediction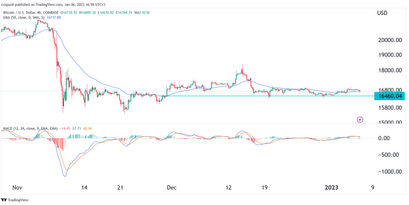 The 4H chart shows that the BTC price has been in a consolidation phase in the past few weeks. It has moved to the 25-day and 50-day moving averages. It is also slightly above the important support level at $16,450. The MACD has moved above the neutral level. Bitcoin has also formed a head and shoulders pattern. Therefore, the coin will likely have a bearish breakout to about $15,000.

Crispus Nyaga
Crispus is a financial analyst with over 9 years in the industry. He covers cryptocurrencies, forex, equities, and commodities for some of the leading brands. He is also a passionate trader who operates his family account. Crispus lives in Nairobi with his wife and son.