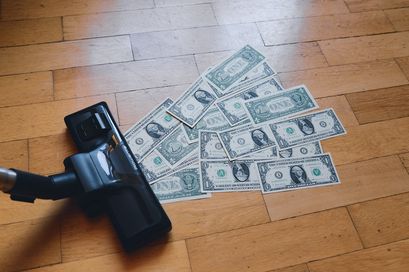 FBI Seizes Ether and NFTs Worth a Quarter of a Million

Daniela Kirova
Last updated 5th Feb 2023
Seneca's property included an Audemars Piguet watch worth $41k
Payment was easy to trace as he made it on the blockchain via USDC
The Federal Bureau of Investigation (FBI) has confiscated two nonfungible tokens (NFTs) and 86.5 Ether worth just under $250,000 in total from Chase Senecal, a phishing con artist, CoinTelegraph reported. Independent blockchain investigator ZachXBT initially exposed Senecal or Horror (HZ), as he's known online, in a report from September 2022.
Flashy watch got him arraigned
Seneca's property, which included an Audemars Piguet royal oak watch worth $41,000, was confiscated as forfeiture for violating federal law according to an FBI report from February 3. Blockchain sleuth ZachXBT tweeted on that same day that the operation came "as a result" of his investigation. He wrote:
I look forward to hopefully seeing more phishing scammers suffer a similar fate in the future for harming so many people in this space.
ZachXBT saw a social media post on September 2, in which HZ was bragging about his new watch. He did some delving and eventually found the individual who had sold him the AP royal oak watch. Payment was easy to trace as HZ had made it on the blockchain via USDC, a stablecoin.
Full scope of proceedings still unclear
At this time, the full scope of legal proceedings against the perpetrator are unknown. The FBI's law enforcement bulletin shows that the procedure of forfeiture is a federal law enforcement tool that lets the government take away property involved in a criminal act without compensating the owner. The FBI clarifies when this can happen:
It may occur in a civil procedure, like a lawsuit against the item, or after the conviction of an individual in a criminal trial.
Not many additional details were provided except that federal agents seized all of the property on October 24, 2022.
The NFTs were Doodle #3114 and Bored Ape Yacht Club #9658, which were worth $9,361 and $95,495 when they were seized. Currently, the 86.5 ether seized is worth $144,000.
Daniela Kirova
Daniela is a writer at Bankless Times, covering the latest news on the cryptocurrency market and blockchain industry. She has over 15 years of experience as a writer, having ghostwritten for several online publications in the financial sector.