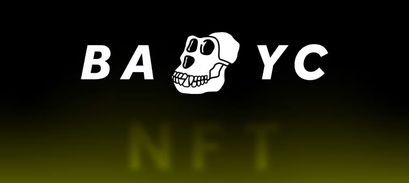 Bored Ape Yacht Club (Bayc) Volume Soared 196.37% In One Year

Elizabeth Kerr
Last updated 31st Jan 2023
Since last year, the BAYC volume has surged by 196.37%.
Yuga Labs introduced Know Your Client steps to enhance security.
It's more than a year since the Bored Ape Yacht Club (BAYC) completed the production of over 10,000 NFTs. Since then, the NFTs have seen tremendous projection. According to Bankless Times, the Bored Ape Yacht Club (BAYC) volume soared from 5,199.3 ETH on July 23, 2021, to 15,409.3 ETH on July 23, 2022. This surge represents a 196.37% growth for the one last year.
Commenting on the data, BanklessTimes.com CEO, Jonathan Merry, said:
There has been a significant increase in interest in BAYC NFTs just before the debut of the Otherside metaverse project by Yuga Labs. NFTs are a lucrative investment, with over $25 billion transactions in 2021. But, despite all this money, non-fungible tokens have not yet made it into mainstream society.

Bankless Times CEO Jonathan Merry
BAYC Continues to Rally
NFT Price Floor for the cheapest BAYC NFT available in July was 91.92 ETH. Thus, a modest increase from the prior price of 87.55 ETH in June. At the same time last year, one BAYC NFT was trading for 6.15 ETH.
Yet, the current price shows remarkable progress. The recent increase in the price of ApeCoin coincides with the recent expansion in the value of the BAYC NFT collection. Since its launch a little more than a month ago, the exchange rate for APE/USD has increased by close to 100 percent.
At the beginning of the second quarter of 2022, Yuga Labs, proprietors of the BAYC, introduced some steps towards registration. The measures included Know Your Client, which did not impress users. This saw the uptake go low before it began picking up.
Why is Bored Ape Yacht Club Valuable?
Celebrity ownership has made BAYC more valuable. The NFT market saw a spike in sales and anticipation when well-known figures like Jimmy Fallon and Justin Bieber invested in Bored Ape.
Besides, there is the issue of practicality. For the most part, NFT initiatives claim to provide some form of usefulness. Thus it is more than just a profile image. Play-to-win games or the ability to stake NFTs for cryptocurrency are examples.
The Bored Ape Yacht Club owners have done a few things to keep themselves engaged. They established the Bored Ape Kennel Club, allowing them to "adopt" an animal with characteristics like the Bored Apes. August brought another freebie: downloadable vials of mutant serum. One could create Mutant Ape Yacht Club NFT by mixing the serum with a Bored Ape.

Elizabeth Kerr
Elizabeth is a financial content specialist from Manchester. Her specialities include cryptocurrency, data analysis and financial regulation.