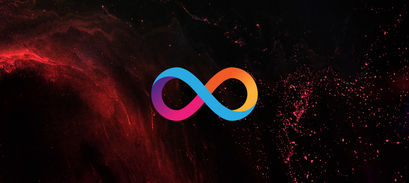 Internet Computer (ICP) Price Forecast: Ripe for More Upside

Crispus Nyaga
Last updated 20th Feb 2023
ICP price surged to the highest level since August last year.
It has surged by more than 146% from its 2023 low.
We explain the future of Internet Computer and Web3.
Internet Computer's ICP price pulled back on Monday, a few days after it surged to the highest level since August last year. ICP soared to a high of $8.17 on Sunday, which was about 146% above the lowest level in 2022.
What is the future of Internet Computer?
ICP price jumped during the weekend after Poloniex listed the cryptocurrency. This was a major thing considering that Poloniex is one of the biggest exchanges globally. In most periods, cryptocurrency prices tend to rise when they are listed in such companies.
For starters, Internet Computer is a major platform that seeks to disrupt the computing industry as we know it. It is significantly different from other blockchains like Ethereum and Polkadot in that it has a more comprehensive ecosystem.
In addition to smart contracts features, Internet Computer has more tools that make it possible for people to build Web3 applications. For example, it has tools known as canisters that can store data and perform complex computations, and serve web pages among others.
Find out how to invest in Internet Computer.
Therefore, Internet Computer developers make it possible for more advanced computation. It also enables the development of comprehensive Web3 solutions. A quick look at its ecosystem shows that developers are building all types of apps in the ecosystem. For example, Internet Computer's own website is built on top of its computation stack.
There are also social media platforms, non-fungible tokens (NFT), and metaverse projects built on Internet Computer. Some analysts believe that the platform will have an important role to play if the future of computing is Web3.
Still, some analysts question whether Web3 will become as successful as it is being touted. So far, there are concerns about Web3 because of the success and popularity of Web2 projects. For example, in social media, Web 2 networks like Twitter and Facebook have a substantial market share. Similarly, in file storage, platforms like Filecoin and Siacoin have struggled to gain market share.
ICP price prediction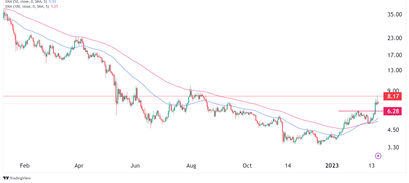 The daily chart shows that the ICP crypto price has been in a strong bullish trend in the past few days. As it rose, the coin managed to move above the important resistance level at $6.28, the highest level on January 29.
Internet Computer has also moved above the 50-day and 100-day moving averages. It has also formed an inverted head and shoulders pattern. Therefore, the outlook for ICP is bullish, with the next key resistance level to watch being at $10.

Crispus Nyaga
Crispus is a financial analyst with over 9 years in the industry. He covers cryptocurrencies, forex, equities, and commodities for some of the leading brands. He is also a passionate trader who operates his family account. Crispus lives in Nairobi with his wife and son.