How Many People Own NFTs in 2023?

Rebekah Carter
Last updated 16th Feb 2023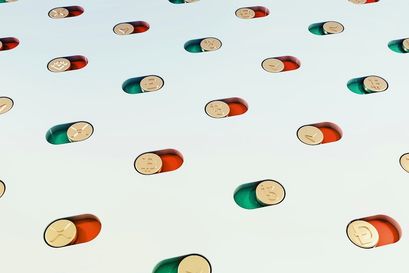 Interest in Non-Fungible Tokens, or "NFTs," has been growing drastically over the last couple of years. Today, experts even predict the market value of NFTs will increase to more than $13 billion by 2030. But how many people have their own NFT? Read on to learn more about the number of NFT owners in 2023.
How Many People Own NFTs?
According to a study that concluded at the end of 2021, there were approximately 360,000 NFT owners. These individuals accounted for a shared collection of more than 2.7 million NFTs at the time. Of these NFT investors, approximately 9% (equalling around 32,400 wallets) held 80% of the market's value.
(Financial Times)
NFT Owners in 2023
The demand for NFTs is rising as investors look for new ways to expand their portfolios with a wide range of unique products. Let's take a closer look at the current NFT market.
3.3% of the UK population plans on owning an NFT, yet 78.8% say they don't know what an NFT is.
NFT popularity is increasing worldwide. Around 3.3% of the UK population plans on owning an NFT in the future. At the same time, 78.8% of the population say they don't know what an NFT is.
The UK ranks second last out of all countries, with investors planning on owning NFTs in the future. The United States was fourth to last, with 3.9% planning on buying NFTs. The number one country on the list was Nigeria, with 21.7% of people saying they wanted to purchase their own NFTs.
(Finder)
In 2021, trade volume for NFTs was measured at $24.9 billion.
The rising NFT sales in 2021 offered an insight into the growing popularity of non-fungible tokens. As of 2021, the trade volume in this industry was valued at $24.9 billion. This is a huge increase from the $95 million trade volume in 2020.
According to available reports, by the end of 2021, there were also 2.7 million unique active NFT wallets trading in the marketplace. However, 49% of those wallets were connected to NFT games.
(DappRadar, Fool.com)
29% of US adults are interested in buying NFTs.
Nearly a third of surveyed US adults said they were interested in NFTs, with around 9% claiming their NFT interest was particularly high. Notably, Millennials and men were deemed the most likely to get involved with NFT collecting in the future.
Around 15% of men said they already collect NFTs, and 23% of Millennials said the same. Baby Boomers were the least likely to be interested in the marketplace, with only 2% saying they would collect NFTs.
(Morning Consult)
Approximately 12,000 NFT sales take place every day.
The biggest NFT owners purchase hundreds of non-fungible tokens per day, according to market trackers. Around 12,000 sales are conducted in the marketplace each day, with an average value of $2000.
It's also revealed that there are around 10,000 active wallets interacting with NFTs on any given day, and around 6,000 unique buyers. This indicates a significant number of purchases are made for more than one NFT per day.
(NonFungible)
Axie Infinity produces the most popular NFTs.
Though the number of available NFTs on the market is constantly changing, some are more popular than others. According to an NFT popularity chart by NonFungible, Axie Infinity is currently responsible for the highest number of NFT sales, with around 22,788,129 transactions.
These purchases account for over $4 billion in value. The second most popular NFT creator in terms of sales is Cryptokitties, with 2,871,438 recorded sales, followed by Ethereum Name Service, with 1,725,810 sales.
(NonFungible)
Gary Vee is the celebrity with the most NFTs.
Though it's difficult to estimate the top NFT owners around the world, some celebrities have bigger collections than others. Gary Vee currently holds around 2,961 NFTs, giving him the most significant portfolio among celebrities. He's followed by Logan Paul with 2,497 NFTs, and Snoop Dog with 1,424 NFTs in their collections.
Notably, though Gary Vee has the most NFT, he isn't the richest NFT owner among celebrities. Mark Cuban's NFT portfolio is almost five times the value of the one owned by Gary Vee, at $502,610,000.
(City A.M.)
Exploring the Popularity of NFTs
A lack of tracking tools for NFT collectors makes it difficult to know for certain how many people own NFTs. However, the statistics show interest in this area has been growing at a significant rate. We're likely to see a lot of people joining famous NFT owners in the years ahead.
Sources:
Here Are More NFT Guides

Rebekah Carter
Rebekah Carter is a dedicated online marketing professional and writer. With experience in the world of entrepreneurial development, business growth, communication and collaboration, and even health and fitness, Rebekah is constantly looking for ways to expand her expertise, and share her knowledge with the digital world.